Let's have a look at different ways of making weddings eco-friendly. In this blog post, we talk about making the right choices of sustainable decorations, to give a good feeling about your wedding for the years to come.
Disclaimer: The links below are affiliate links. If you click through any of the links and make a purchase, we might earn a small commission, but that's at no extra cost to you.
1. Purchase Bio-Degradable Confetti
It's common for couples to decide to "keep things simple" only to find themselves spending hours trying to find the right type of confetti. But not too worry, here are some options for you. When it comes to bio-degradable confetti, paper confetti is a great choice. All types of paper make fabulous confetting – rice, recycled or thin tissue. Watch out for coloured paper though, as low quality confetti can leave stains on fabrics. Dried flower petals are also a great eco-friendly choice.
How about this blush mix confetti by DecoPompoms on Etsy ???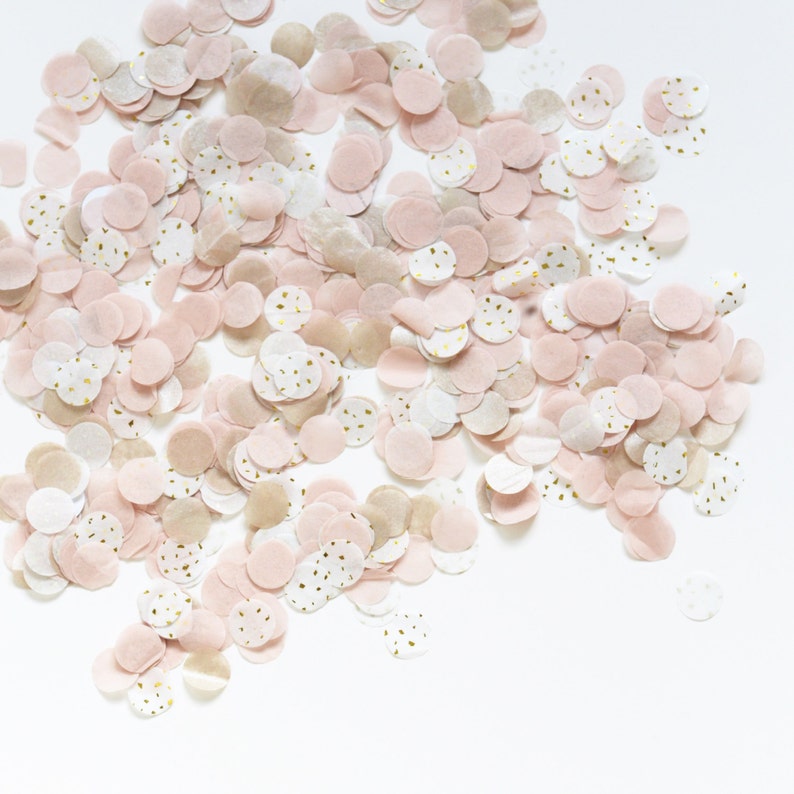 Or would you prefer dried flower confetti, matching your wedding colour scheme, such as the confetti on the picture below, by Wed Co Handmade on Etsy? The confetti can be placed in little sachets, personalised with you names.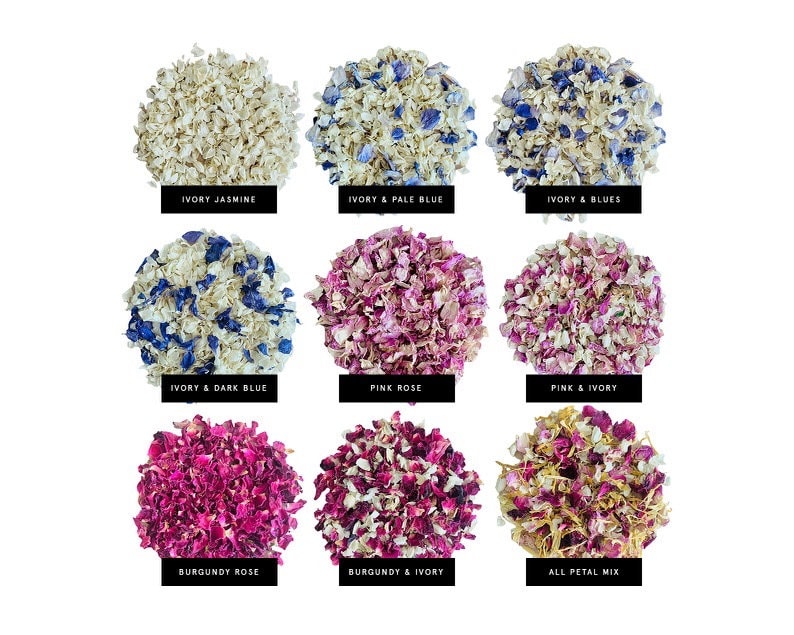 3. Use Natural Materials
For a natural "Eco-Wedding" look, use materials such as raffia, jute, cotton or wool. Avoid buying items such as polyester drawstring bags filled with foiled chocolates or foiled balloons. Embossed paper boxes with sugared almonds would be much better choice. Natural materials can look stunning and can be used to create a very harmonic wedding decor. Here is an example of natural lace ribbon by The Savvy Squirrel on Etsy.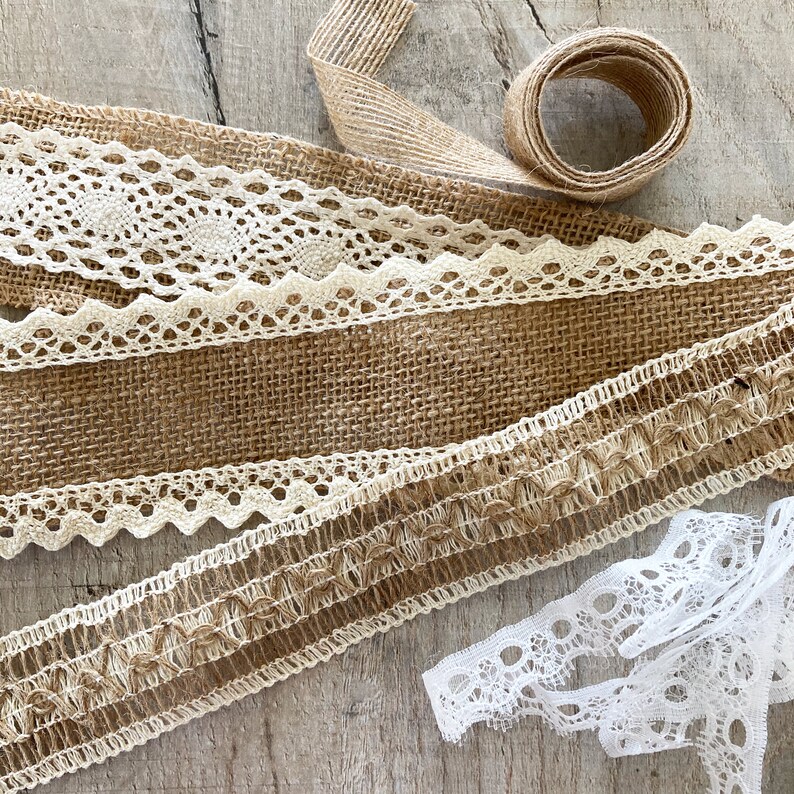 3. Swap Balloons for Paper Pom-Poms
Balloons are fun but they don't decompose easily. Some types of balloons are biodegradable – to some degree. But the process of decomposing can be very slow. Instead of using foil or latex balloons, how about making paper pop-poms? A bit of tissue is all you need and you can have a lot of fun making them! Or if you prefer ready made pompoms, you might like suppliers such as I Do PomPoms on Etsy, they have an incredible range to choose from, with all the colours you could possibly think of.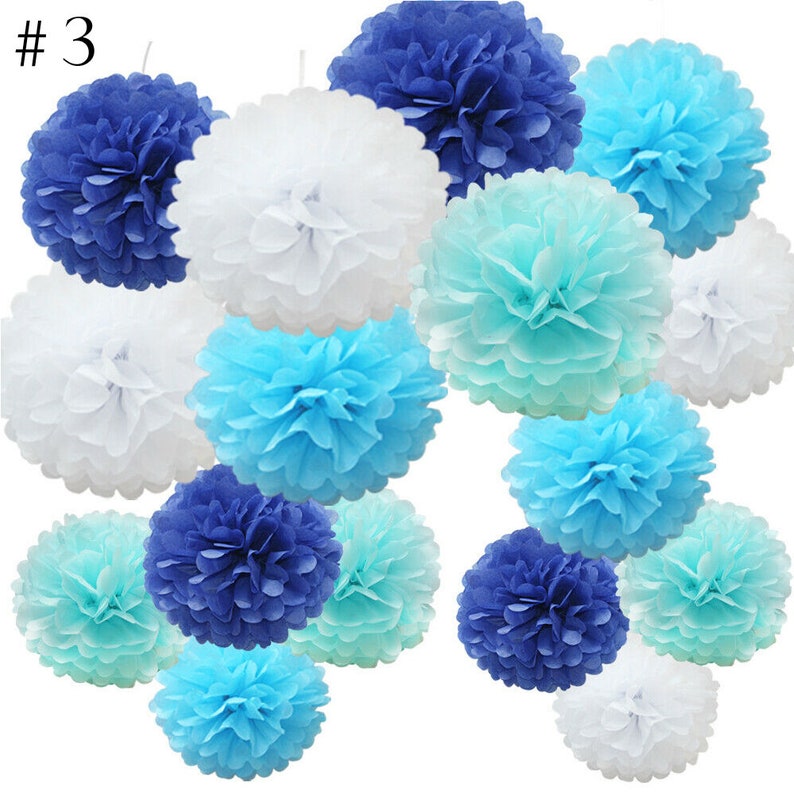 4. Source Flowers Locally
Sourcing local flowers can be an adventure. Find out from your florist which flowers will be in season on your wedding day. If you have time, buy seeds and grow blooms and plants. A few pots with rosemary in your garden or on your balcony could produce enough fragrant springs to decorate your bouquet, centre pieces and pew decorations. Flower such as tulips, peonies or lilies are not too difficult to grow and look very romantic.
5. Choose DIY Projects
Can you think of a few more things you can make for your wedding? Maybe you could buy some fabric, (or even better, re-use old fabric) and make a simple ring cushion? Or could you create colourful origami or other paper decorations for your venue? Simple handmade decorations will impress your guests more than plastic bubble makers. Visit our YouTube channel to find plenty of videos with DIY projects such as this one:
6. Order Local Food
To start your journey as Mr & Mrs in an eco-friendly style, don't forget to give some thought to what type of food you order. If possible, choose a catering company with links to local farmers. Or, ask friends and family to help. Some of them might be able to visit farms and pick asparagus or strawberries for you, to be given to your caterer.
7. Rent Table Centrepieces
Purchasing tall vases and twigs covered in glitter is not always practical. You could re-sell these after the wedding but it might be worth checking what else is on offer. Your local wedding planners might have some impressive table centrepieces for hire, at a reasonable cost. They might even rent out beautiful photographic backdrops.
8. Choose Practical Wedding Favours
If you won't have wedding favours at your wedding, your guests probably won't miss them. Call us sentimental but we just love the idea of getting tiny little treats for all your loved ones. Wedding guests often travel from all corners of the world. We think that it's just nice to have a tiny little gift sitting in front of them at their table. You don't have to go overboard. A simple decorated cookie will make a great talking point. Or how about small soaps or natural soy candles?
How about these gorgeous soaps by Mersea Mudd Shack on Etsy?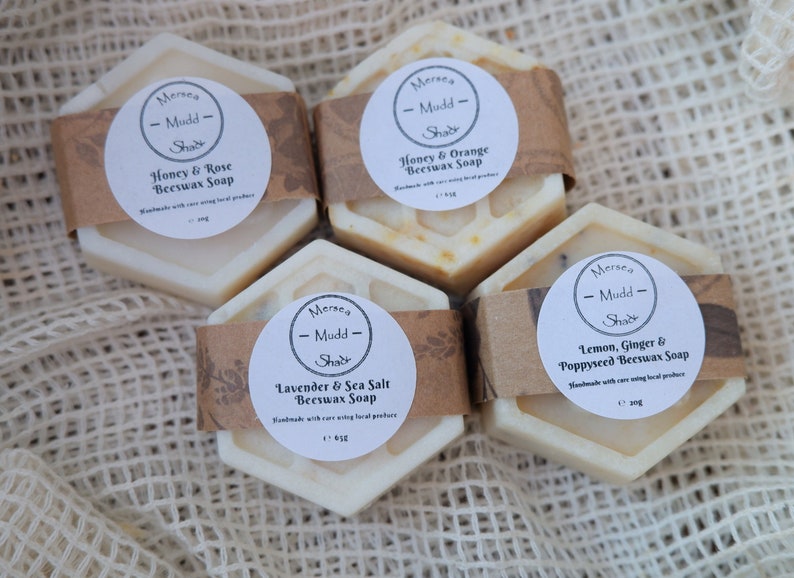 9. Upcycle
When searching for wedding ideas online, you will notice that lots of DIY projects focus on "upcycled" objects such as bottles, mason jars and old wooden frames. A bit of gold paint or chalkboard paint can transform these small treasures into impressive vases or a seating plan. Upcycling can be time consuming but also very rewarding! Here is a brilliant example of upcycling silverware by Mark Lawless Designs on Etsy: