I am sure that we will all agree that we can't wait for the Covid-19 era to be over. How nice would it be if everything could go back to normal right now… unrestricted guest lists, photos with no face masks, no need to worry about social distancing rules. Sadly, we might need to wait just a little  bit longer to have events that are completely worry-free. But in the meantime, we bring you a few examples of face coverings developed by small independent businesses.
Disclaimer: Most handcrafted masks are not medical-grade masks. Some of the links below are affiliate links or the products were mentioned because we have received a free product. If you click through an affiliate link and make a purchase, the company might send us a tiny commission to say thank you but this is at no extra cost to you. You can be rest assured that bringing top quality wedding planning tips is always on top of our list! 
Breathable Face Coverings 
With all the face coverings mentioned in this blog post, the only one I've tried and tested myself is a face covering by "Just Sniffles". What I like about this company is that their masks are sustainable, durable, with breathable and water repellent fabric and comfortable as well. Each designer has chosen a charity to benefit from part of the proceeds from the sale of the face masks, to give back to their local community.
As Just Sniffles Founder Cee explained, "In support of the global changes, we are using our expertise with our partner manufacturers and designers, who have used and created face masks for generations to carefully craft masks that are fit for purpose. Some of our masks will be stitched from sustainable biodegradable fabric carefully sourced from our partners in Indonesia." 
Mishu Shrestha , one of Just Sniffles designers  added, "Our face masks are a great addition to the market and importantly, we have worked hard to find a price that allows everyone to discover the quality of Just Sniffles face masks. With our face masks, you definitely get more than what you pay for and the number of washes per mask proves it"
Visit Just Sniffles Website >>>
Mr & Mrs Face Masks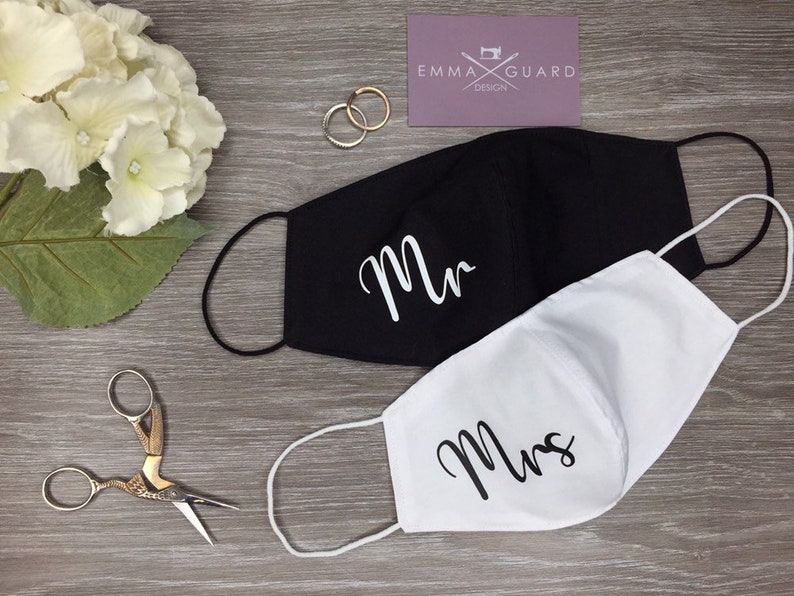 This nice clean design has been developed by Emma Guard, an Etsy seller since 2014. Emma's range includes masks for the whole bridal party; mother and father of the bride and groom, ushers and bridesmaids. They come in three different sizes and have soft elastic ear strap for added comfort. 
"Smiling For" Face Masks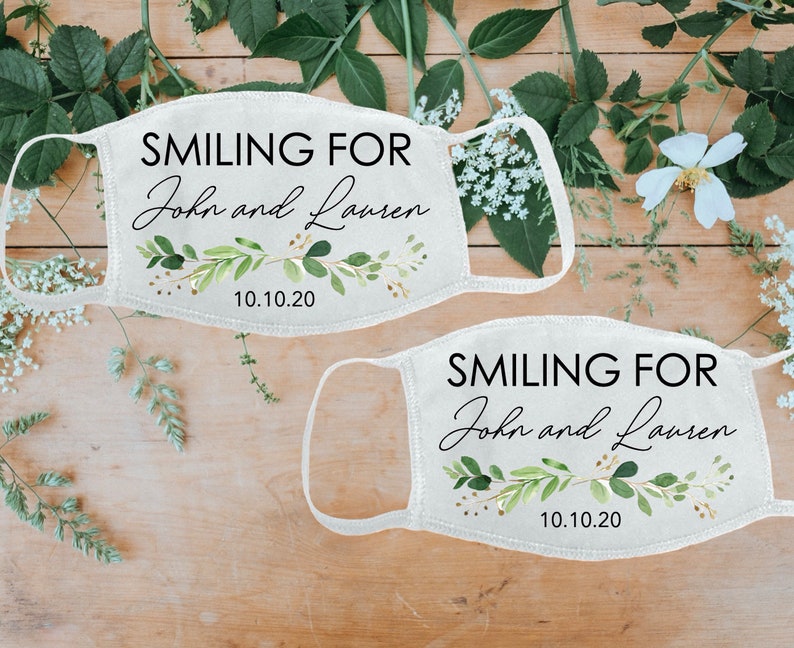 You might not see all the wonderful smiles when exchanging wedding vows but you can be sure that all your guests are smiling with these "smiling for" face masks by Symbolic Imports. They are made of three layers of 100% cotton and can be personalised with your names and your wedding date. 
Bridal Ivory Masks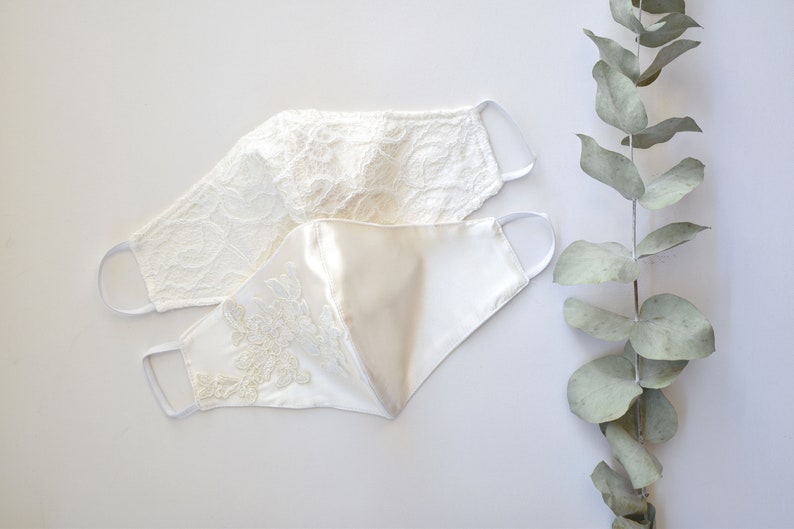 These two masks are from an international Etsy seller Smells Jasmine, based in Greece, oozing with style and elegance. Perfect for the bride and her bridesmaids. They are washable and are made with quality lace.
Lace Face Masks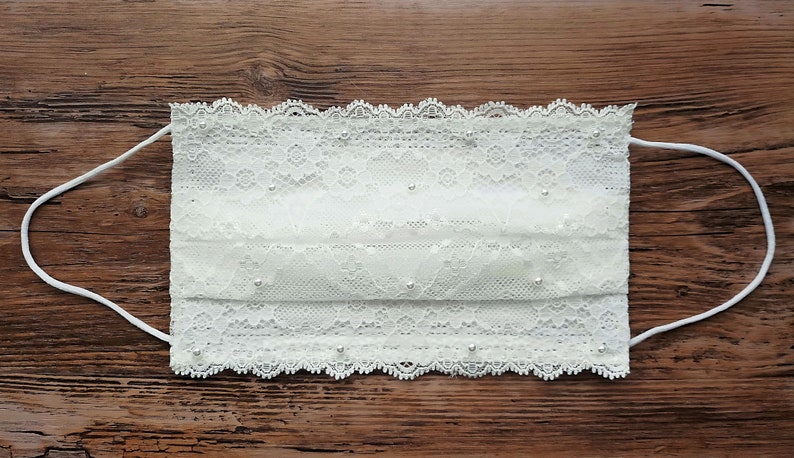 Another lace mask made by and International Etsy seller, Braut Studio, based in Germany. A slightly different style from the lace mask above, this face mask is embellished with pearls and will be the perfect accessory for a traditional white wedding.
Happily Ever After Face Masks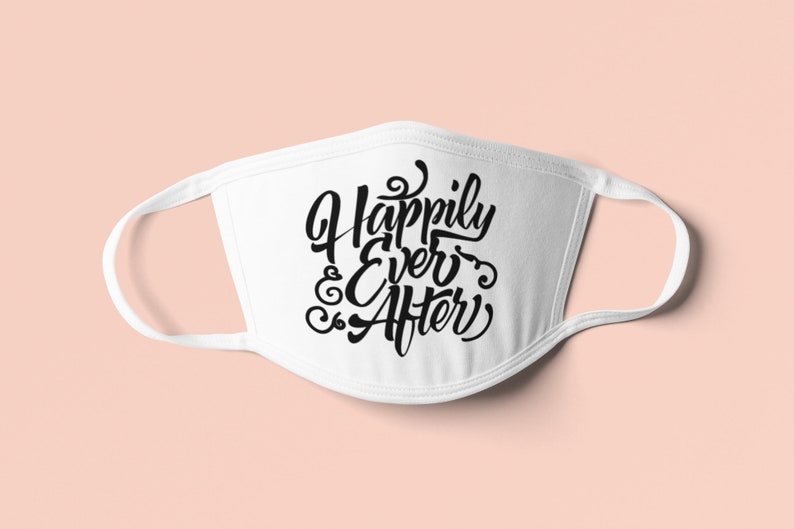 For a fairy-tale look, choose a "Happily Ever After" face mask (by Jelly Frog Clothing). It will remind you that although you got married with social distancing rules, your wedding fairytale has a happy ending. 
Nude Tones Face Masks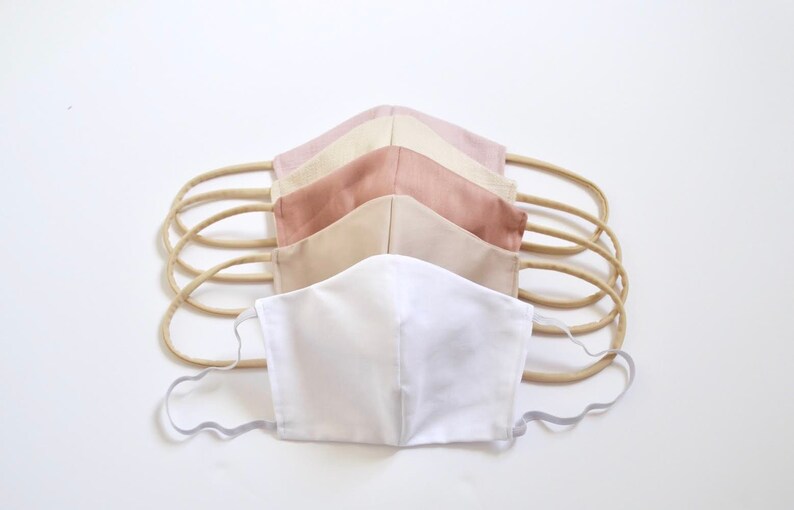 Some of you might prefer to wear face masks that blend in as much as possible and don't look dominant on photos. There are many independent companies and Etsy seller, such as Mask Twins, who offer face coverings in neutral tones. 
"Something Blue" Face Mask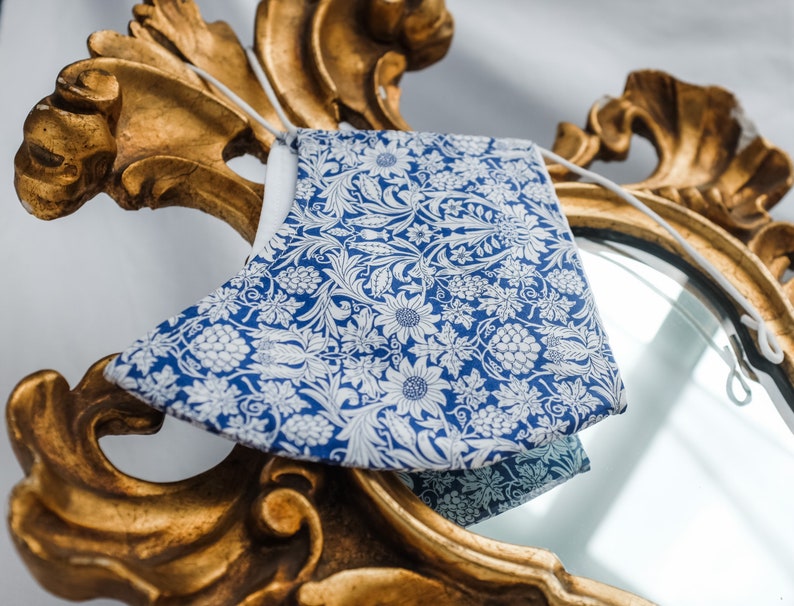 And finally, how about turning your face covering into Something Blue? We love this one with Liberty fabric by Daniella London, the fabric pattern is delicate and gentle and is a lovely shade of blue. 
Stay Safe with Face Mask Filters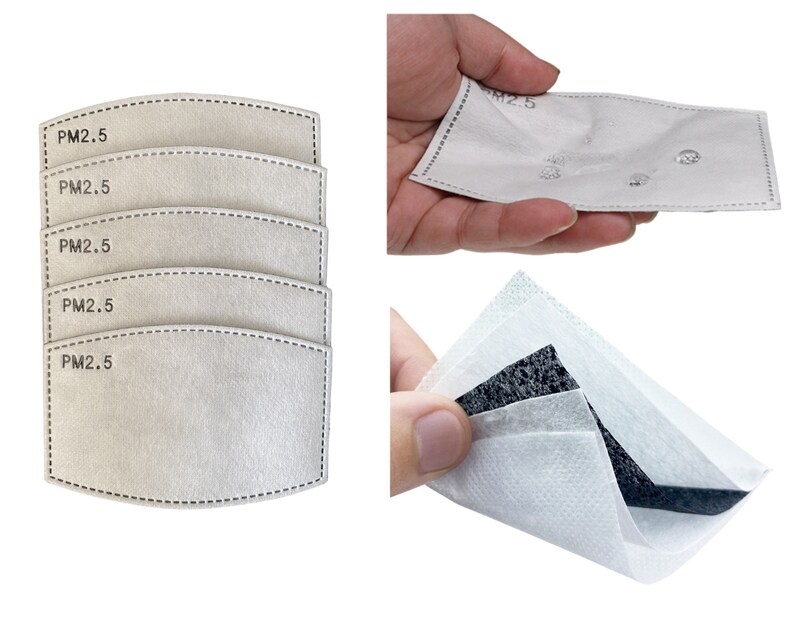 Handcrafted face coverings can't replace surgical-quality masks. If you are purchasing handmade fabric masks online or locally, check with the seller whether the face mask has a filter inside, especially if purchasing for wedding guests who are vulnerable. If unsure which mask to purchase, it might be best to purchase a face mask in your local pharmacy store. Or, purchase quality filters separately. The filters on the photo above are available from Everyday Basicss, an Etsy seller >>>
We would love to know which of these face covering you like most – do leave a comment below.