Your wedding day is one of the most important days of your life, so naturally, you want to look and feel your best. One of the things that can make or break your bridal look is your shoes. You want to find a pair that matches your wedding dress, suits your style, and feels comfortable as well. Here are some tips for choosing bridal shoes. In this blog post, we bring you tips on choosing bridal shoes.
Disclaimer: All products shown on photos, accompanied by links are carefully selected products from independent Etsy sellers. The links are affiliate links. If you click through the link and make a purchase, we might earn a small commission but this is at no extra cost to you.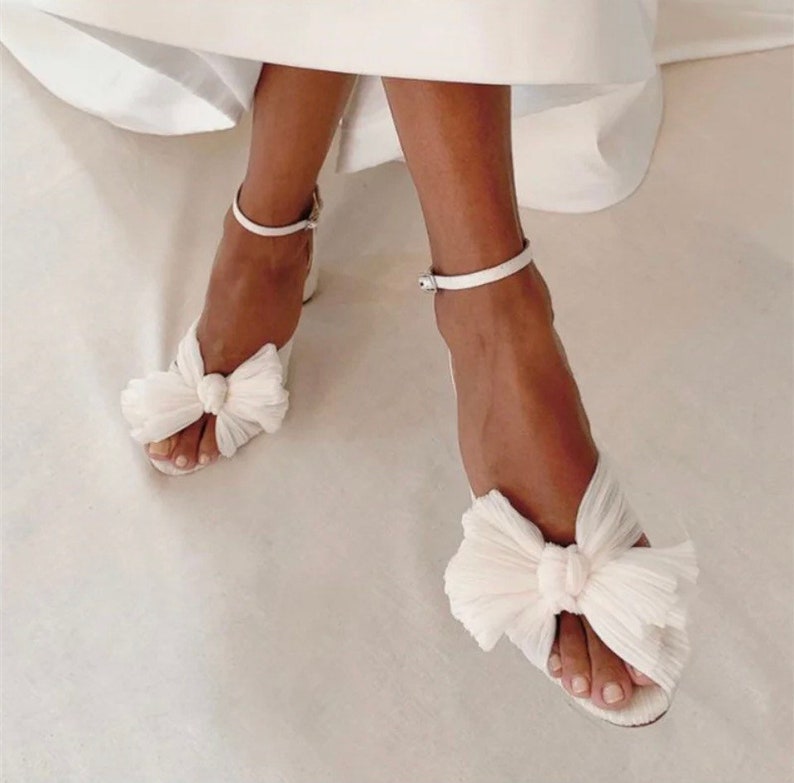 Tulle Knot Bridal Shoes by Pretty Bridesmaids, Etsy >>>
Consider the Venue
The type of shoes you wear will depend on where you are getting married. If you are having an outdoor wedding ceremony, or outdoors reception, you might want to avoid high heels. The problem with heals is that can sink into the grass or sand. Instead, opt for easy to wear shoes such as flats, wedges, or sandals. If you are having an indoor wedding, you can choose any style of shoes you like, as long as they fit well and are not too difficult to get used to.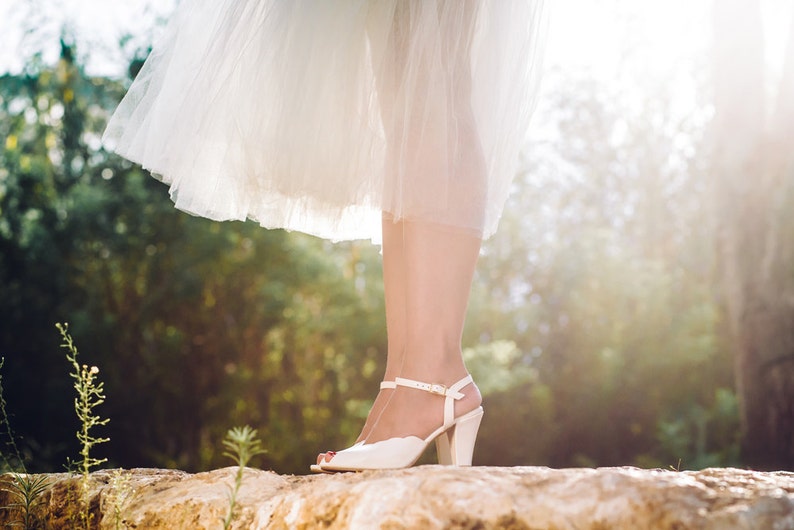 Cream High Heel Wedding Sandal by Roni Kantor Shoes, Etsy >>>

Think about the Colour
The most common colour for bridal shoes is bridal white or ivory, but you don't have to stick to the traditional. You can also choose a colour that complements your dress, such as silver, gold, or blush. To add a fun element, you can go for a pop of colour that matches your bouquet, your bridesmaids' dresses, or your wedding theme. For example, if you are having a vintage-themed wedding, inspired by 1940s, you might want to wear red shoes for a retro vibe, and a bright red lipstick.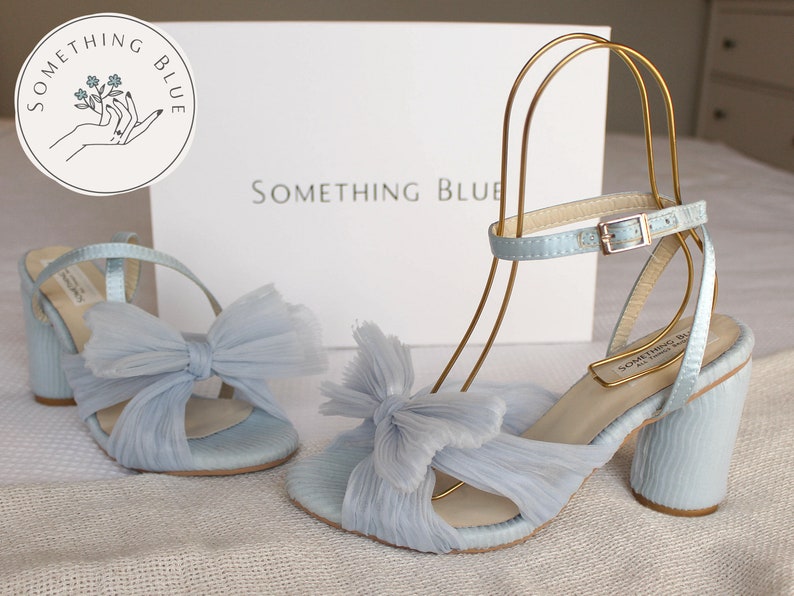 Tulle Block Heel Sandals by Buy Something Blue, Etsy >>>

Try them on with Your Dress
The best way to see if your shoes match your dress is to try them on together. This will help you see how they look from different angles and how they affect your posture and height. You might also want to bring a pair of backup shoes in case you need to change during the day. You could wear heels for the ceremony and photos, but then switch to flats for the reception and dancing.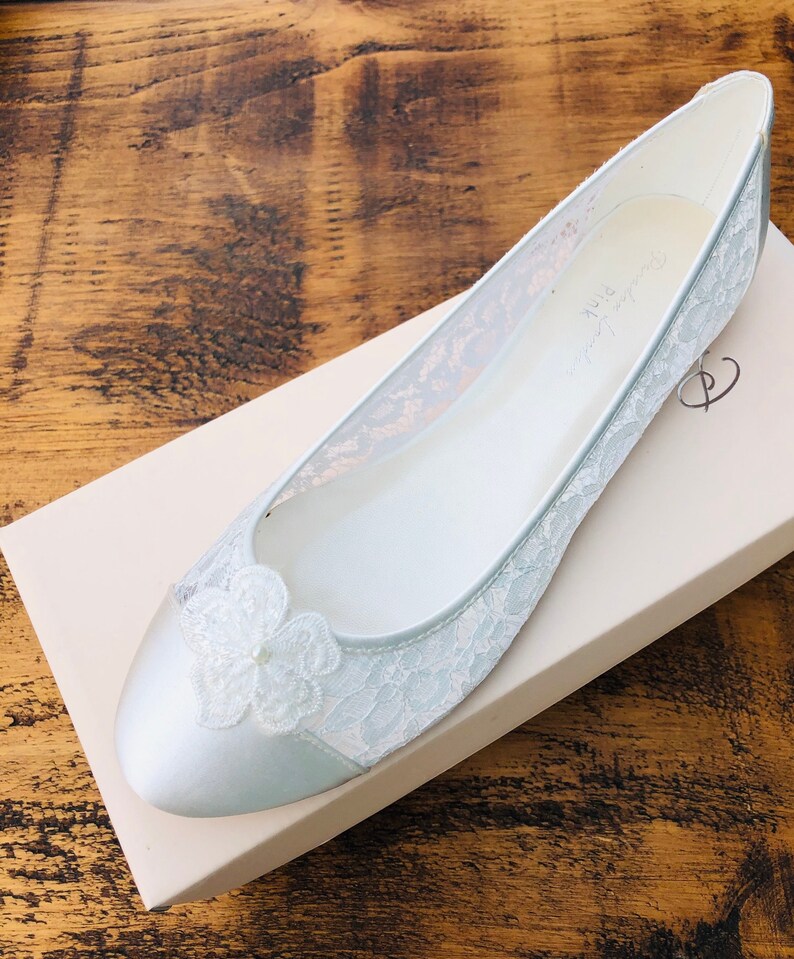 Ballerina flats by Chic Feet Designs, Etsy >>>
Make sure they are a Good Fit for the Dance Floor.
No matter how beautiful your shoes are, they won't do you any good if they give you blisters. That's why it's important to break them in before the wedding day. Wear them around the house for a few hours at a time, and use shoe stretchers or pads if needed. You can also bring some band-aids or gel cushions in case of emergencies.
Check the souls of the feet as well. If they are too smooth, the shoes might be slippery on a dance floor. Test them on various surfaces and if they are too slippery, you could scratch the souls slightly, to give the surface a bit of texture.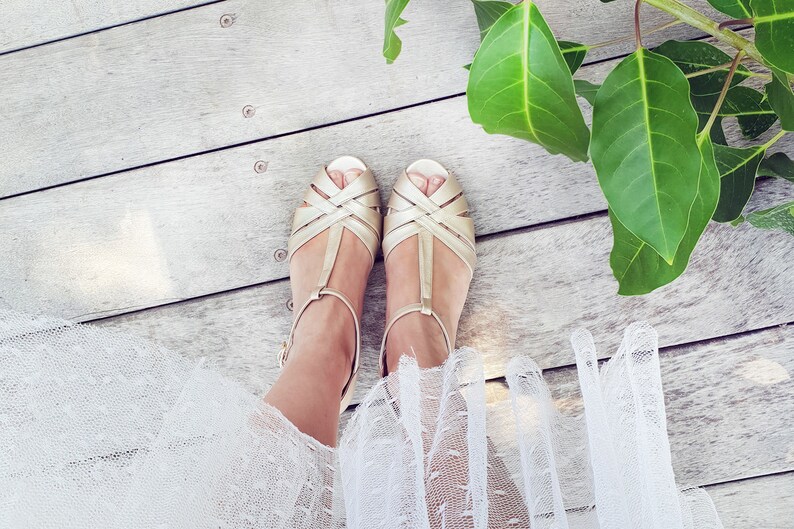 Champagne wedding shoes by Roni Kantor Shoes on Etsy >>>

Personalise your Shoes

Your bridal shoes are a reflection of your personality and style, so don't be afraid to have fun with them. You can choose shoes that have embellishments, glitter, lace, bows, or anything else that makes you happy. You can also personalize them with your initials, wedding date, or a meaningful quote. The most important thing is that you love your shoes and feel confident in them.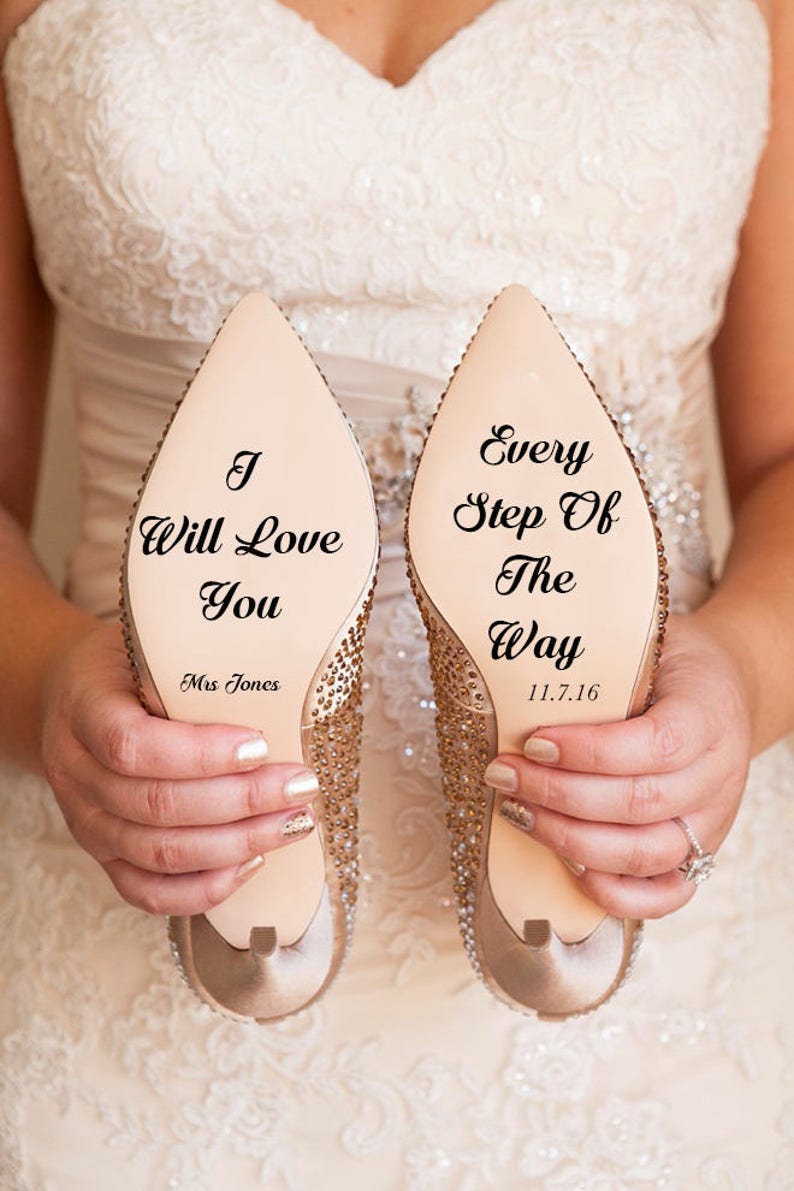 Personalised Wedding Shoe Stickers by Simply Unique UK, Etsy >>>