If you're planning a wedding, you might be wondering when to send out your Save the Date cards. Save the Date cards are a great way to let your guests know about your big day and give them enough time to make arrangements. But when is the best time to send them? There is no definitive answer to this question, as different couples may have different preferences and circumstances. However, you will find some general guidelines below, to help you decide.
Disclaimer: The links below are affiliate links. If you click through any of the links and make a purchase, we might earn a small commission but that's at no extra cost to you.
Photo: Funny Save the Date Card by Be Our Guest Designs, Etsy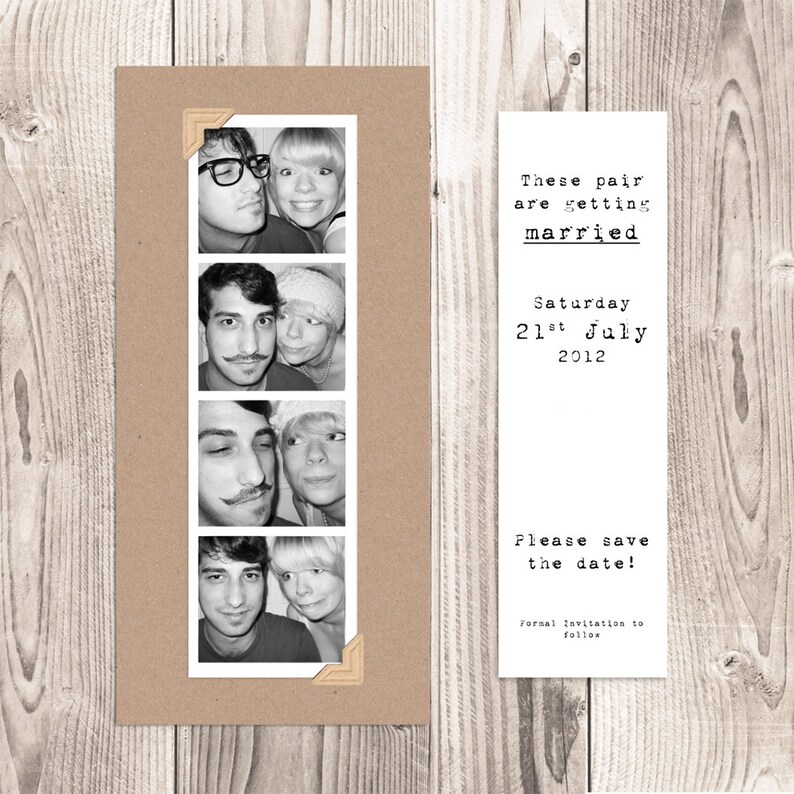 Start thinking about Your Wedding Theme.
Your Save the Date card are almost like a small teaser for the wedding. You don't need to worry about any small details yet but by the time you are sending your save the date cards, you should know whether the wedding will be contemporary, classic or have vintage design elements. Ideally, you should also decide on your colour palette. Your wedding theme should reflect your personality. As a couple, are you the eco-friendly time and will go to extra lengths to make everything, including your save the date cards biodegradable? Or are you more into bling and opulent celebrations?
Photo: Luxury Gold Foil card by Made by Mika Ltd, Etsy.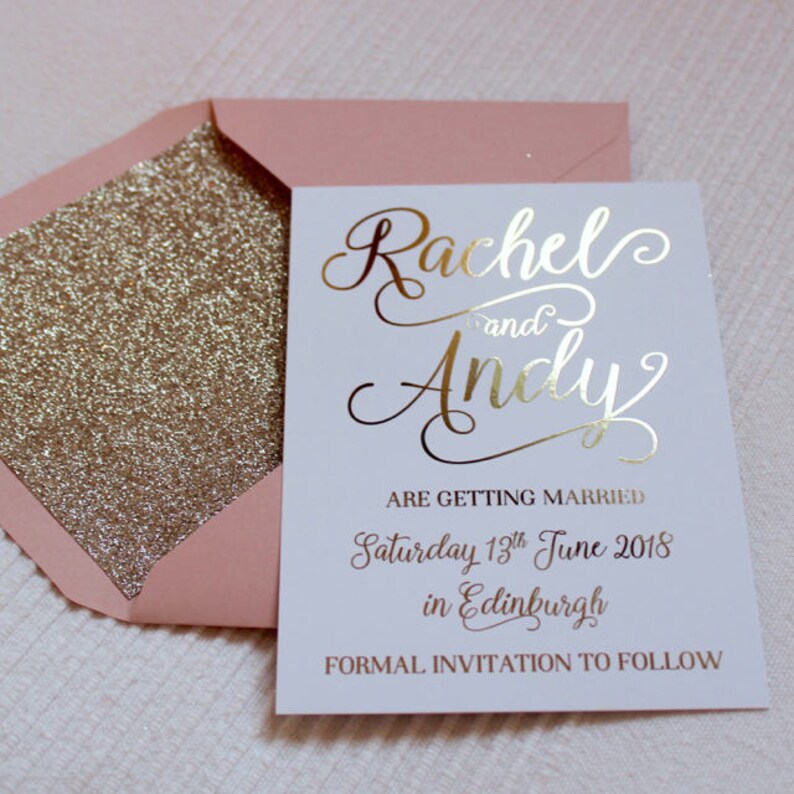 The earlier, the better.
Ideally, you want to send your Save the Date cards as soon as you have confirmed your wedding date and venue. This way, you can secure your guest list and avoid any conflicts or disappointments. Plus, your guests will appreciate having more time to plan their travel, accommodation, outfits and gifts.
Photo: Plantable card with wildflower seeds by Poppy Forest Craft, Etsy.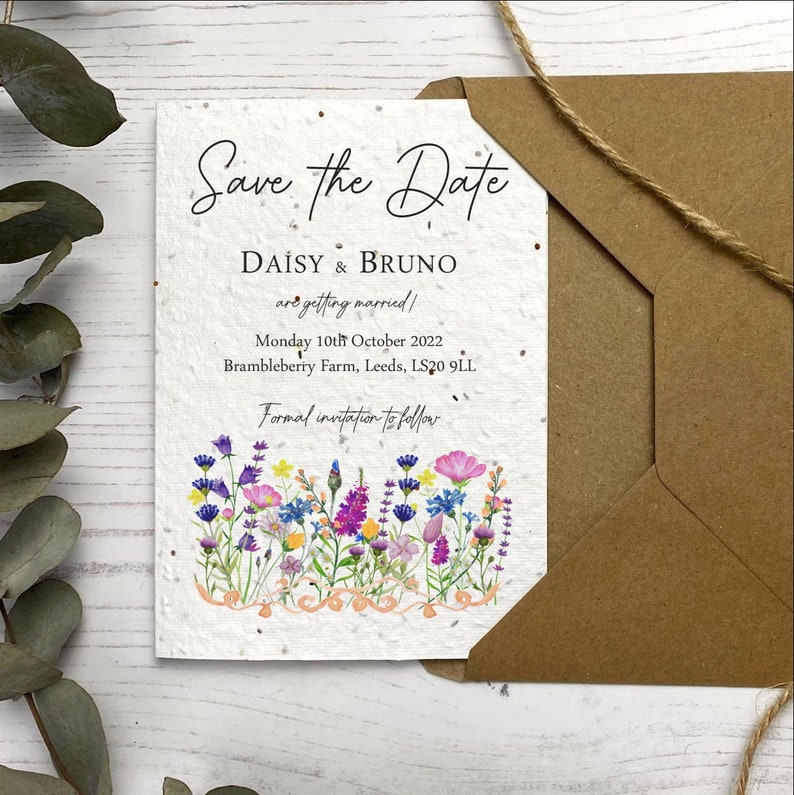 Consider your wedding season and location.
If you're having a summer wedding or a destination wedding, you may want to send your Save the Date cards even earlier than usual. This is because these are peak times for travel and tourism, and your guests may need to book their flights and hotels well in advance. A good rule of thumb is to send your Save the Date cards at least 9 to 12 months before your wedding date.
Photo: Sunflower Save the Date card by Pumpkin Wedding Design, Etsy.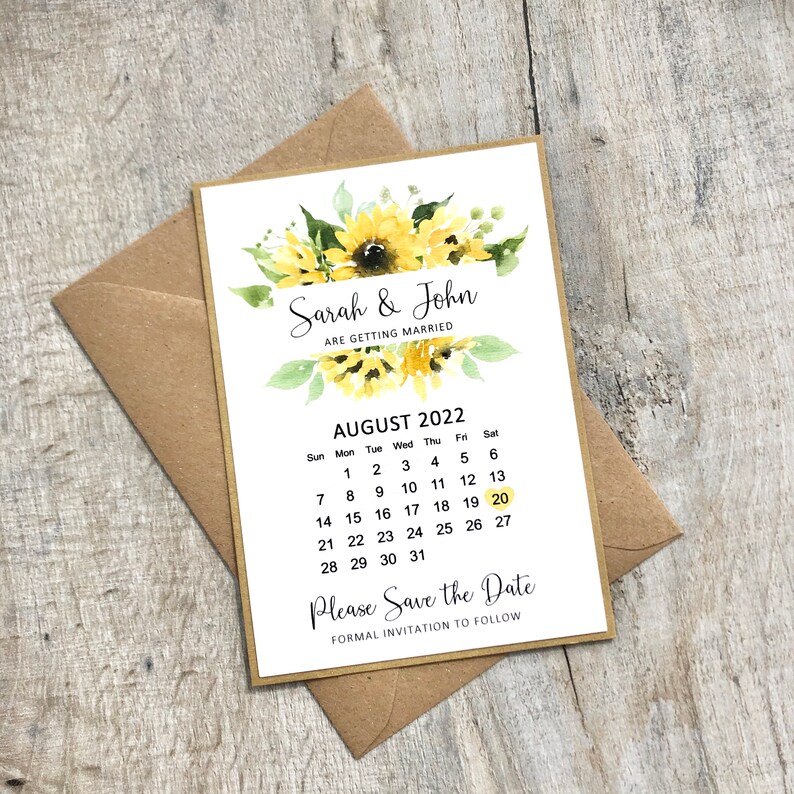 Start thinking about your Formal Invitations.
Your Save the Date cards are not a substitute for your formal wedding invitations, which should include more details such as the exact time, location, dress code and RSVP information. You should send your formal invitations about 2 to 3 months before your wedding date, or earlier if you have many international guests.
Photo: Vellum Wedding Invite by Pure Invitation, Etsy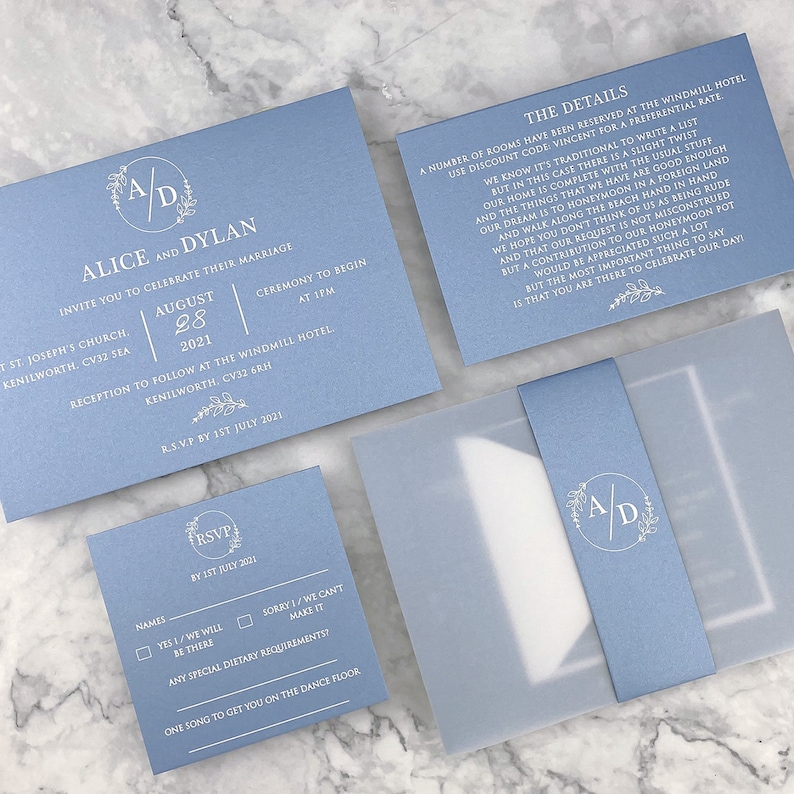 Ensure all details are clear.
Whatever timeline you choose for sending your Save the Date cards and invitations, make sure you stick to it and communicate it clearly to your guests. You don't want to confuse them with multiple or conflicting messages. Also, make sure you include not just your names and the wedding date, but also the location on your Save the Date cards, and a link to your wedding website if you have one.
Photo: Handmade paper save the date, by Keth Studio, Etsy. https://tidd.ly/44Mrbnx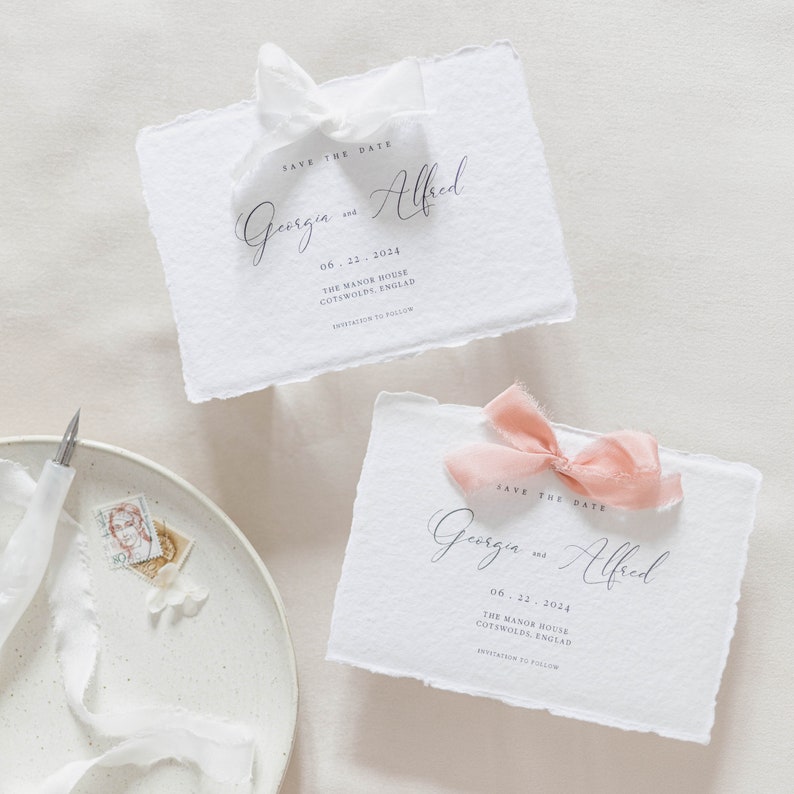 Sending Save the Date cards is a fun and exciting way to announce your wedding and get your guests excited too. By following these tips, you can ensure that you send them at the right time and make a great impression.