Let's talk about flowers today. Some of you might be in love the traditional country designs. A hand tied bouquet with roses and lavender might be the best choice for you. But some of you will be looking for something more exotic, effortless and eye-catching. In that case, you might want to consider Japanese style flower arrangements, to impress your wedding guests with artisan floristry.
Disclaimer: This blog post contains affiliate links. If you click through any of the link below, we might earn a small commission but that is at no extra cost to you.
Pink lilies that represent tranquility and beauty. Does this not sound just amazing? We are totally in love with the DIY project by Haute Florist Part of their Ikebana collection, this video is easy to follow but the results are truly stunning. If you love flowers and want to learn a new way of arranging them, you might want to try ikebana, the Japanese art of flower arranging. Ikebana is more than just putting flowers in a vase. It is a creative expression that reflects the beauty and harmony of nature, as well as the feelings and thoughts of the arranger.
Here is a link to their gorgeous video:
Ikebana has a long history that dates back to the 7th century, when Buddhist monks used flowers as offerings on altars. Over time, ikebana evolved into various styles and schools, each with its own principles and techniques. Some of the most common styles are rikka, which uses nine main branches to represent the elements of nature; nageire, which is a more free and spontaneous style; and moribana, which uses a shallow container and a kenzan (a metal spike) to hold the flowers in place.
One of the main features of ikebana is the use of minimalism and asymmetry. Unlike Western flower arrangements, which tend to fill up the space with many flowers, ikebana uses only a few carefully selected materials to create a balanced composition. The materials can include not only flowers, but also branches, leaves, grasses, fruits, and even stones. The arranger considers the shape, color, texture, and seasonality of each material, as well as the relationship between them.
Photo: Annya Ikebana, Haute Florist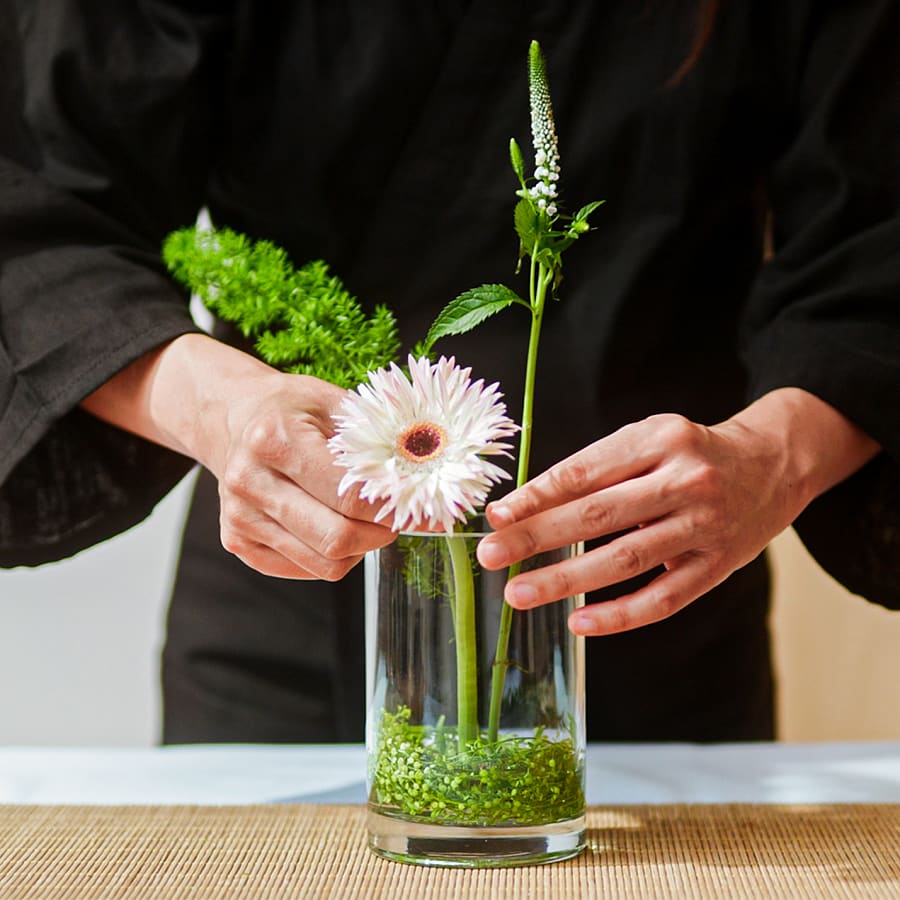 Another important aspect of ikebana is the concept of ma, or negative space. Ma is the empty space between the materials, which creates a sense of depth and movement. Ma also allows the viewer to imagine what is not there, and to appreciate the beauty of simplicity.
Ikebana is not only an art form, but also a way of life. It teaches us to respect nature and to be mindful of our surroundings. It also helps us to express our emotions and to communicate with others. Ikebana can be enjoyed by anyone, regardless of age, gender, or background. All you need is some flowers, a container, a pair of scissors, and your imagination!
Photo: Eiko Ikebana, Haute Florist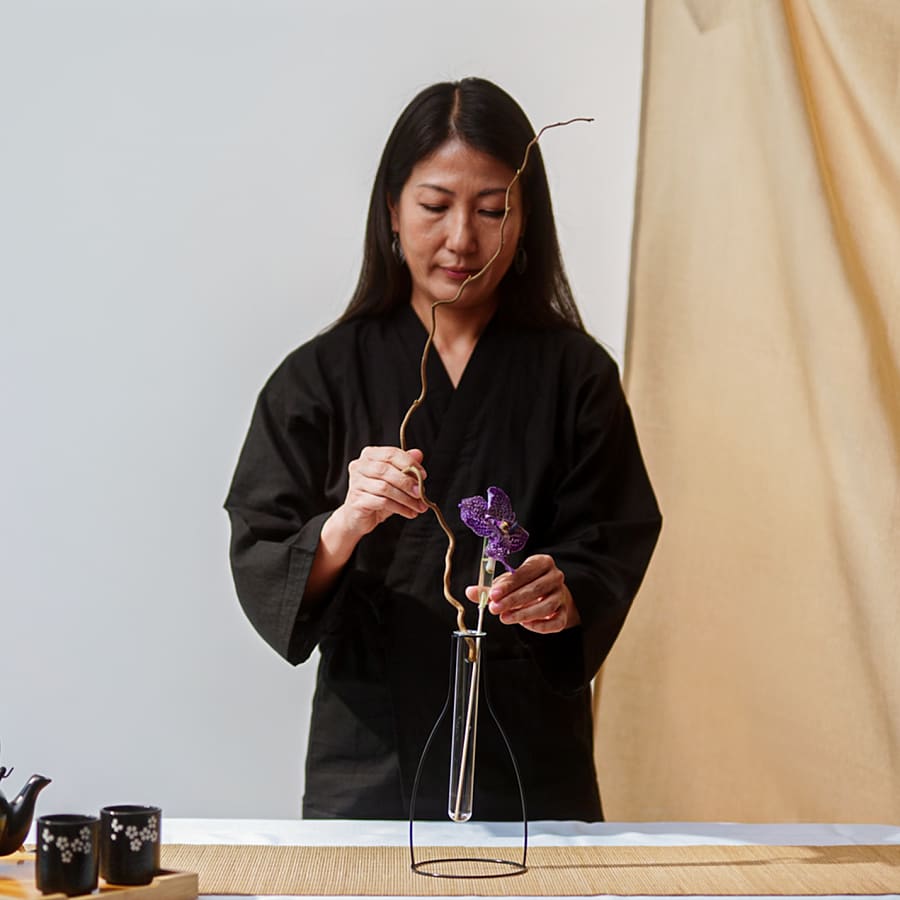 If you are interested in learning more about ikebana, visit the Haute Florist website, for more information. You will be amazed by how much fun and rewarding ikebana can be!