Today I want to talk about the role of the father of the bride at a wedding. The wedding can often flies by quicker than you would expect and you can find yourself thinking whether you should have done more for your loved ones during the day, to make them feel more special. Sadly, not all brides get to have their dads at their wedding in person, but if those who do might find this blog post helpful.
Dislaimer: This blog post contains affiliate links. If you click through any of the links and make a purchase, we might earn a small commission but that's at no extra cost to you.
There are some traditional duties that are expected from the father of the bride such as paying for the wedding (or at least contributing to it), giving a speech at the reception, dancing with his daughter for the first dance, and escorting her to the ceremony. Of course, these are not mandatory and they can vary depending on the culture, the budget, and the preferences of the bride and groom. It is becoming increasingly common for couples to pay for their own wedding. Some fathers may choose to do more or less than these traditional tasks, and that's absolutely fine. The most important thing is to respect the wishes of your daughter and support her in whatever way you can.
Image: Personalised Father of the Bride frame by For Keeps Design Gifts, Etsy.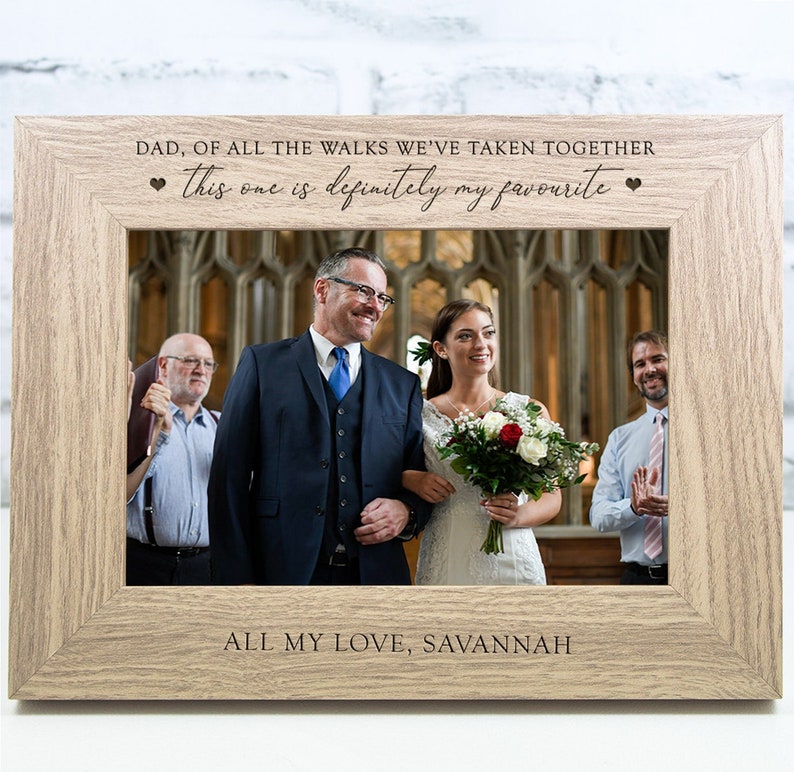 But beyond these formalities, I think the role of the father of the bride is to be there for his daughter throughout the whole process. If the father and daughter are close, the father might get roped into as many activites as the bridesmaids or ther mother of the bride. From helping her choose the dress, to listening to her worries and doubts, to offering advice and encouragement, to making her laugh and smile when she's stressed or nervous. The role of the father of the bride is to show his daughter how much he loves her and how proud he is of her and to reassure her taht he will always be there for her, no matter what.
I know that sometimes dads can feel left out or overshadowed by the mother of the bride, but they deserve to be recognized and appreciated for their role in your life. Here are some ways that you can show your dad how much you love him and make him feel like a VIP on your big day.
Show that you care

This might sound obvious, but sometimes we forget to express our feelings to our dads, especially if they are not very emotional or sentimental. But trust me, your dad will appreciate hearing how much you love him and how proud you are of him. You can write him a heartfelt letter, give him a personalized gift, or just hug him and tell him how you feel. Don't be afraid to get mushy and make him cry! A little token with a heartfelt message such as the card below by Bee Creative Online, Etsy, might become your dad's treasured keepsake.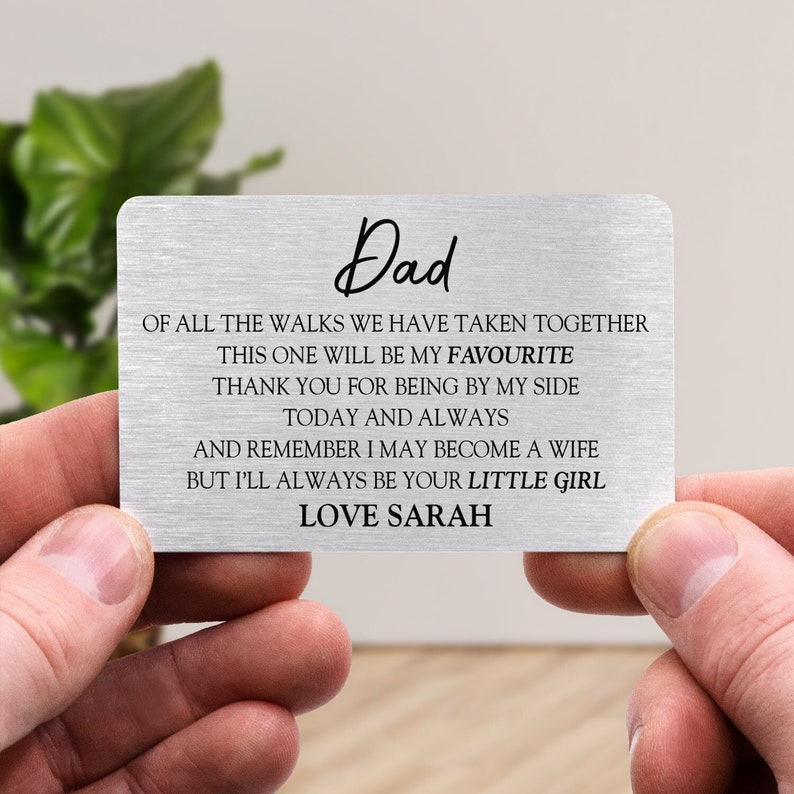 Include him in the planning process

Even if your dad is not very interested in wedding details, he might still want to be involved and help you out. You can ask for his opinion on things like the venue, the music, the food, or the guest list. You can also invite him to join you for some wedding-related activities, like cake tasting, dress shopping, or venue scouting. He will enjoy spending time with you and feeling like he is part of the team. Image: Personalised card by Inka and Fred, Etsy.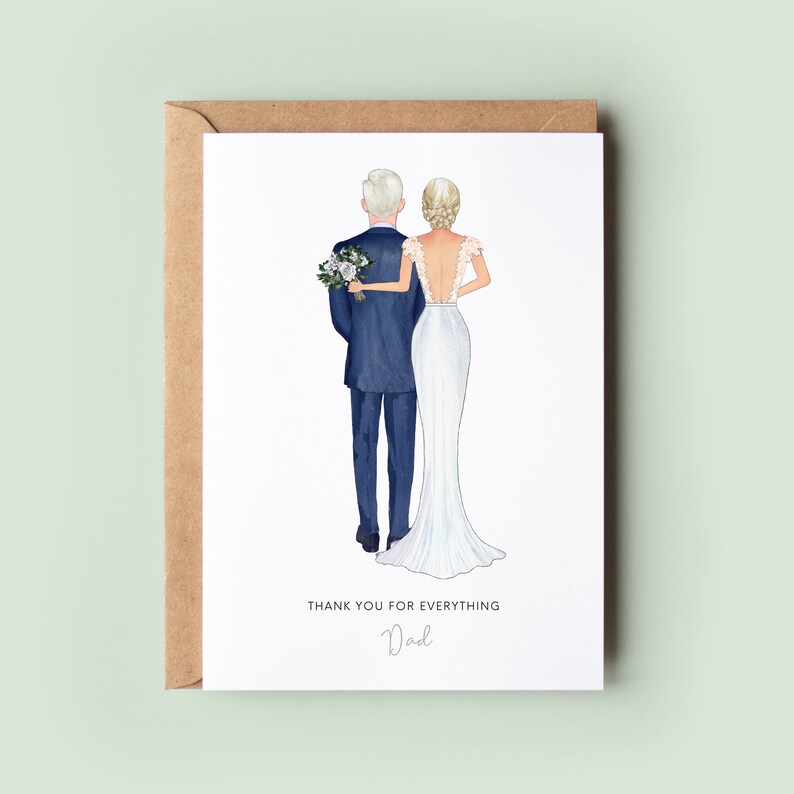 Do some homework

One way to make your dad feel special is to surprise him with something that shows how well you know him and how much you appreciate his interests and hobbies. For example, you can choose a song that he loves for the father-daughter dance, or incorporate something that represents his culture or heritage into the wedding decor or menu. You can also do some research and find out some fun facts or stories about his life that you can mention in your speech or toast. Image: personalised hammer by Cove Calligraphy, Etsy.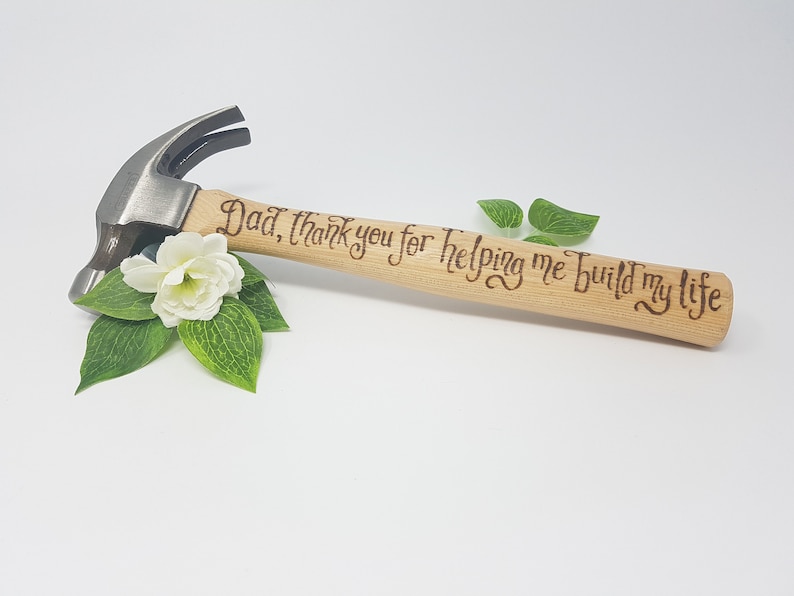 Get him a special boutonniere

A boutonniere is a small flower or accessory that the groom and groomsmen wear on their lapels. You can make your dad stand out from the rest by getting him a unique boutonniere that matches his personality or style. For example, you can use his favorite flower, color, or symbol, or something that relates to his profession or passion. This will make him feel extra special and show everyone that he is the father of the bride. If you use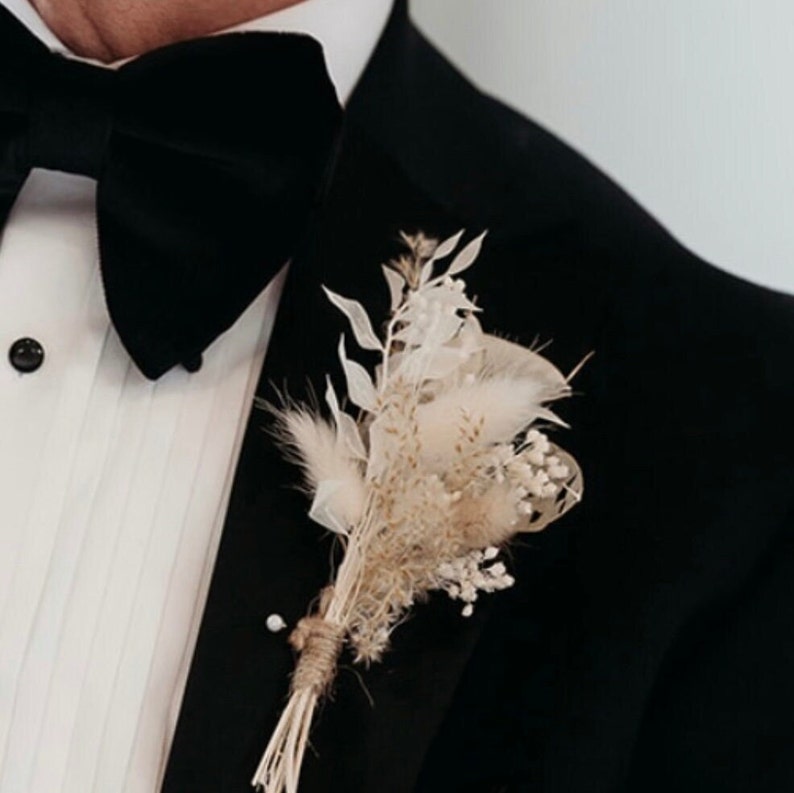 Have a special moment before the wedding
The wedding day can be very hectic and stressful, so it's important to carve out some time for just you and your dad before the ceremony. You can have a first look, where he sees you in your wedding dress for the first time and you share some words of love and gratitude. You can also have a quiet moment where you just hug him and thank him for everything he has done for you. This will be a precious memory that both of you will cherish forever. Image: A special card for dad by Little Bags of Love, Etsy.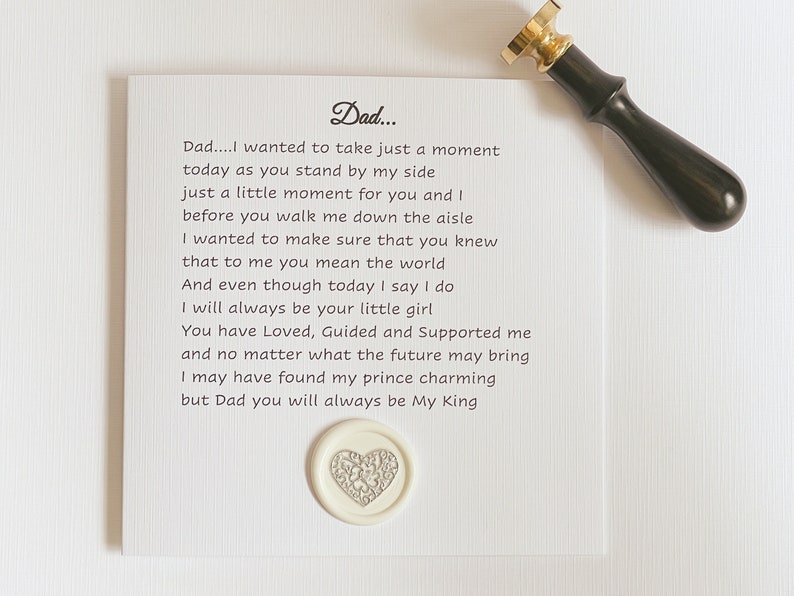 Make him laugh
If your dad likes a good laugh, surprise him with a gift that will make him laugh. We love the t-shirt on the photo below, by Red Leader UK, Etsy. You know your dad best so you might think of millions of things he will find hilarious.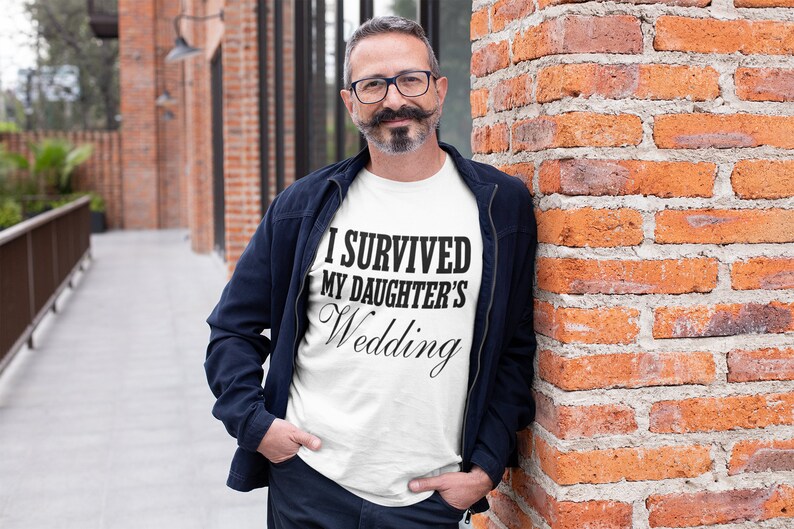 These are just some ideas on how to make the father of the bride feel special on your wedding day. Of course, there are many other ways that you can show your dad how much he means to you and how happy you are to have him by your side on this important day. The most important thing is to be sincere and genuine, and let him know that he will always be your number one man.