Disclaimer: This blog post contains affiliate links. If you click through any of the links below, we might earn a small commission but that is at no extra cost to you.
Garden party weddings are perfect for couples who love nature, flowers and outdoor settings. They can be as formal or as casual as you want, and they offer plenty of opportunities for creativity and playfulness. Many couples choose to celebrate their special day outdoors, surrounded by nature and their loved ones.
Hosting a garden wedding reception can also be challenging, especially if you're not prepared for the weather, the logistics and the unexpected. That's why we've compiled this list of top tips for hosting a garden wedding reception that will make your day unforgettable and stress-free.
1. Choose the Right Venue.
The first step to hosting a garden wedding reception is finding a suitable venue that matches your vision and budget. Choose a venue that suits your vision. Whether you want a quintessentially English country garden, a tropical paradise, or a historic estate with manicured lawns, there are many garden wedding venues to choose from.
You can opt for a public park, a private garden, or even your own backyard. Make sure you check the availability, the rules, and the permits of your chosen venue before booking it. You should also visit the venue at different times of the day and year to see how it looks and feels in different lighting.
Make sure the venue has enough space for your ceremony, reception, and any other activities you have planned. You can also check if they have a backup plan in case of bad weather, such as a tent or an indoor area.
Once you find the perfect garden for your wedding, you can start thinking about all the small details such as this bespoke welcome sign, by It Must Be A Sign Co., Etsy.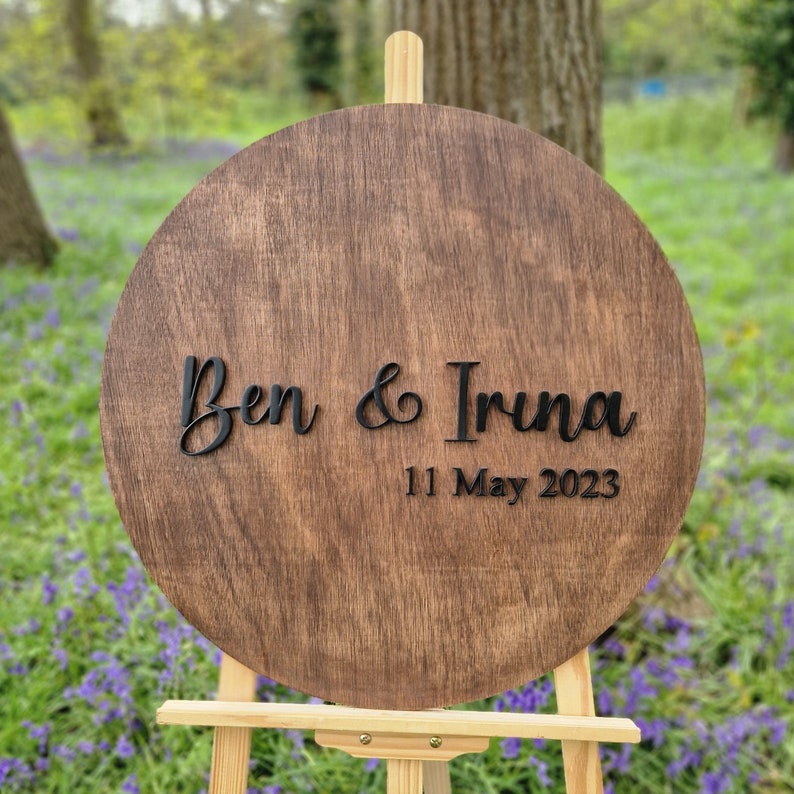 2. Pick a Nice Colour Palette
Pick a color palette that complements the natural surroundings. Garden party weddings are all about embracing the beauty of nature, so choose colors that match the season and the flowers. Pastels, corals, turquoises, and shades of tan and grey are some of the most popular choices for garden party weddings.
You can also add some metallic accents for a touch of glamour. In general, light colours are best for creating an effortless outdoorsy look. You could choose one colour shade as your main theme, or combine a few different colour shades, creating a wedding colour palette. We love the green table runner on the photo below, by Little Big Party Co, Etsy.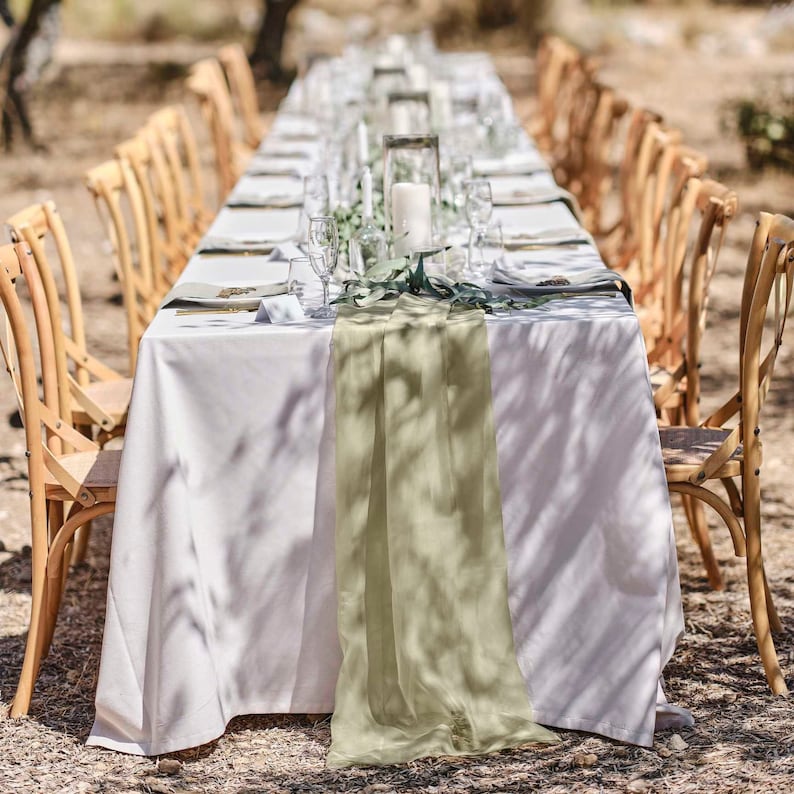 3. Choose Decorations with a Natural Look.
One of the advantages of hosting a garden wedding reception is that you don't need to spend a lot on decorations, as nature provides a stunning backdrop for your celebration. You can enhance the beauty of your venue with some simple and elegant touches, such as flowers, candles, lanterns, fairy lights, or garlands. We love the simple meadow flower garland on the photo below, by Baking Time Club, Etsy. You can also use natural materials such as wood, stone, or metal for your furniture and accessories. Try to match your color scheme and theme with the surroundings and the season.
Decorate with flowers and greenery. Flowers and greenery are essential for creating a garden party atmosphere, so don't be afraid to use them generously. You can have floral arrangements for your ceremony arch, aisle, tables, chairs, cake, and favors. You can also use greenery to create garlands, wreaths, runners, and backdrops. If you want to save some money and add some personal touch, you can even pick and use flowers from your own garden or from the venue's garden.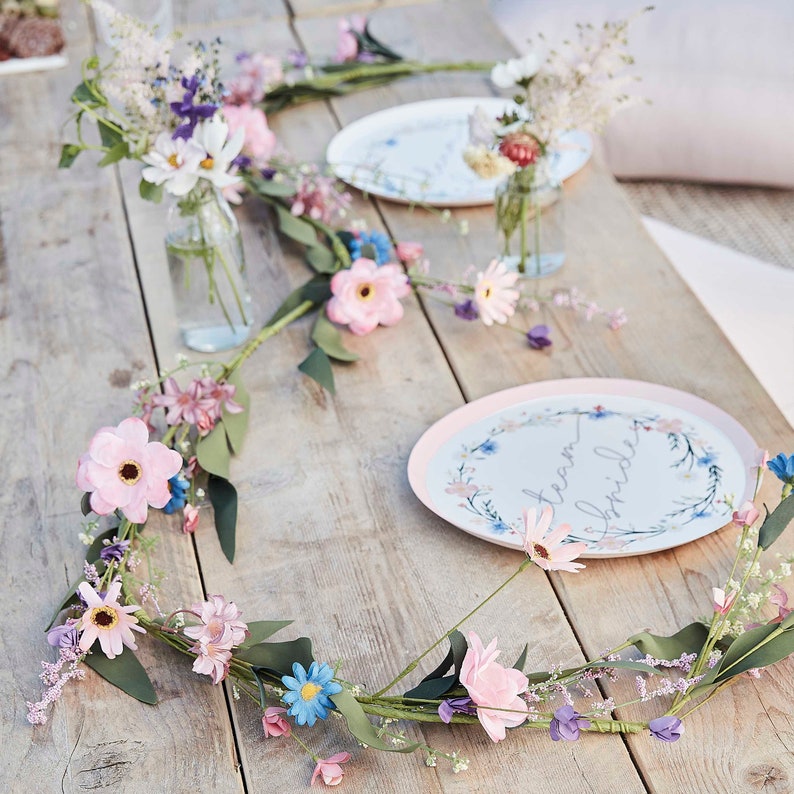 4. Choose the Perfect Outfits
Garden party attire for a wedding is usually semi-formal, but you can also have some fun with it. For brides, a flowy dress with lace or floral details is ideal, especially if it has an illusion back or cap sleeves. You can also accessorize with a flower crown, a veil, or some dainty jewelry. To emphasize the garden theme, how about a dress with colourful embroidery such as the on on the photo below, by Irregular Bridals on Etsy?
For grooms, a light-colored suit with a white shirt and a solid-colored tie is a classic option, but you can also experiment with different colors and patterns. For bridesmaids and groomsmen, opt for dresses and suits that match the color palette and the theme of the wedding.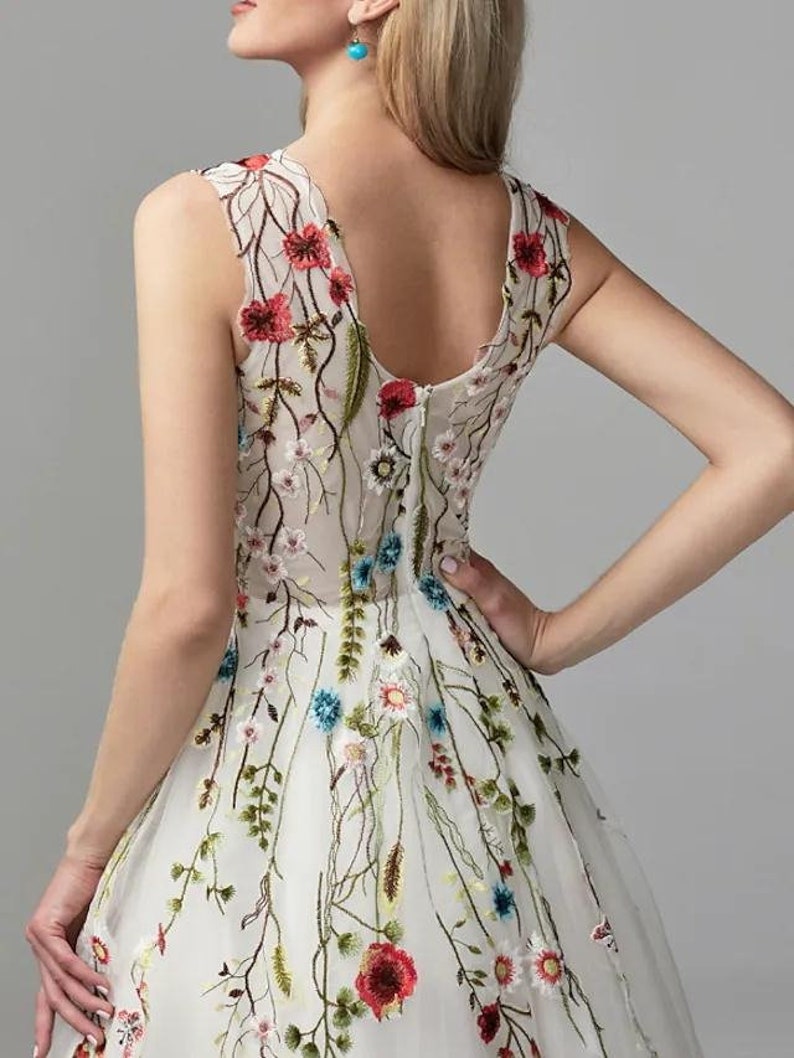 5. Choose Seasonal and Local Food.
To make your garden wedding reception eco-friendly and budget-friendly, choose seasonal and local food for your menu. You can work with a caterer or a chef who specializes in farm-to-table cuisine and can create delicious dishes using fresh and organic ingredients from nearby farms and markets.
You can also opt for a buffet, a picnic, or a barbecue style of service to make your reception more casual and fun. Your guest will love special treats such as a sweet table, a sweet cart, or an ice cream station. Here is an idea how to display sweet treats, with a nice sign by Little Big Party Co, Etsy.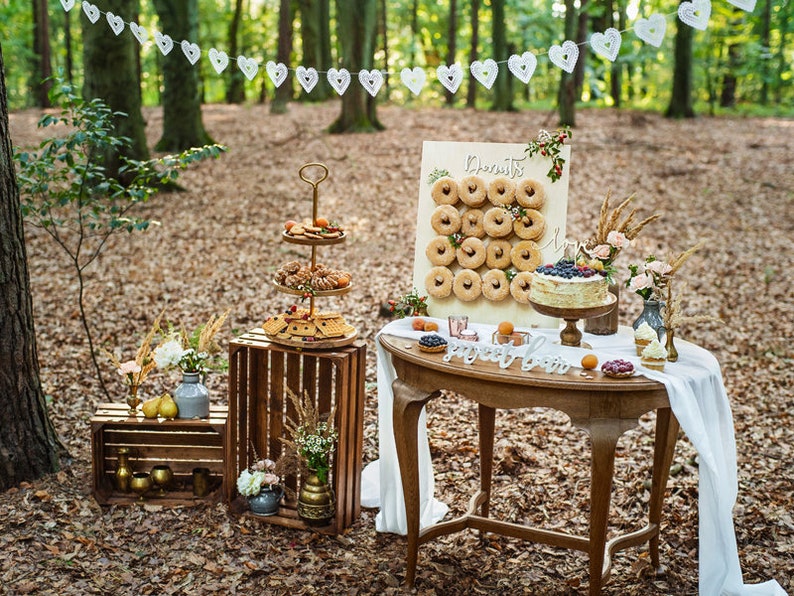 6. Set up a Sound System.
If you want to have music and speeches at your garden wedding reception, you should invest in a good sound system that can be heard clearly by all your guests. You should also check with your venue if they have any noise restrictions or curfews that might affect your plans.
You can hire a DJ or a band to play your favorite tunes, or you can create your own playlist and connect it to a speaker or an amplifier. If music is an important part of your wedding day, how about treating yourself to a personalised record, such as this one by Bonne Studio on Etsy?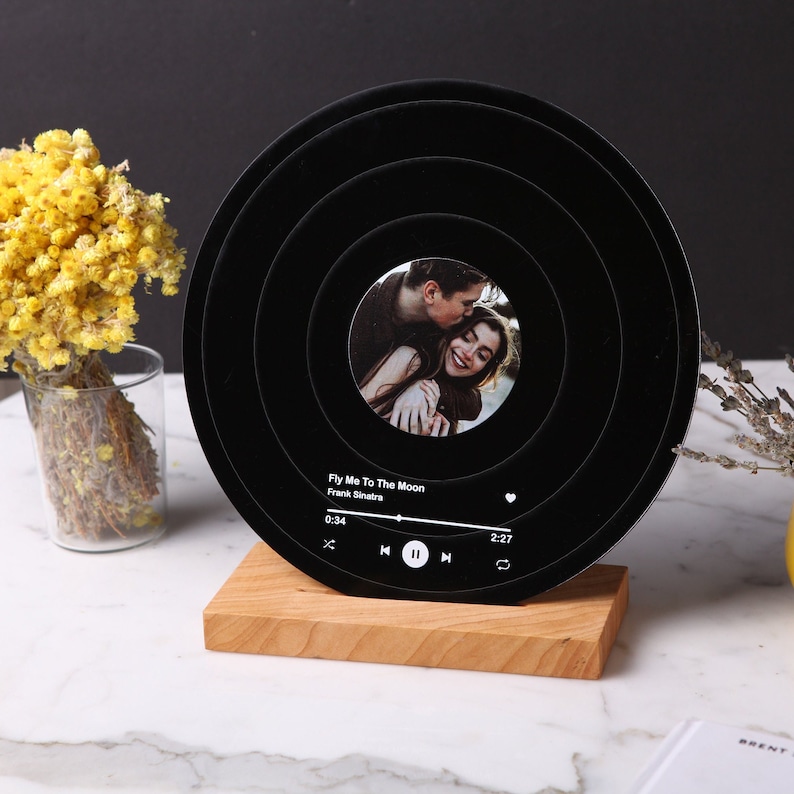 7. Provide Enough Seating
Even if you're planning a cocktail-style or a standing-only reception, you should still provide enough seating and shade for your guests, especially if you have elderly or disabled guests or children attending. You can arrange some chairs, benches, sofas, or cushions around tables or under trees or umbrellas to create cozy and comfortable spots for your guests to relax and chat. You can also add some pillows, rugs, or throws to make them more inviting.
The weather can be unpredictable, especially if you're planning a garden wedding reception in advance. You should always have a backup plan in case of rain, wind, or extreme temperatures. You can rent a tent, a marquee, or an indoor space nearby to shelter your guests and your food from the elements. You should also provide some amenities such as fans, heaters, umbrellas, or blankets to keep your guests comfortable in any weather. How about treating your guests to a whole box of blankets, personalised with a message, such as this set by Dancing Flamingo Gifts, Etsy?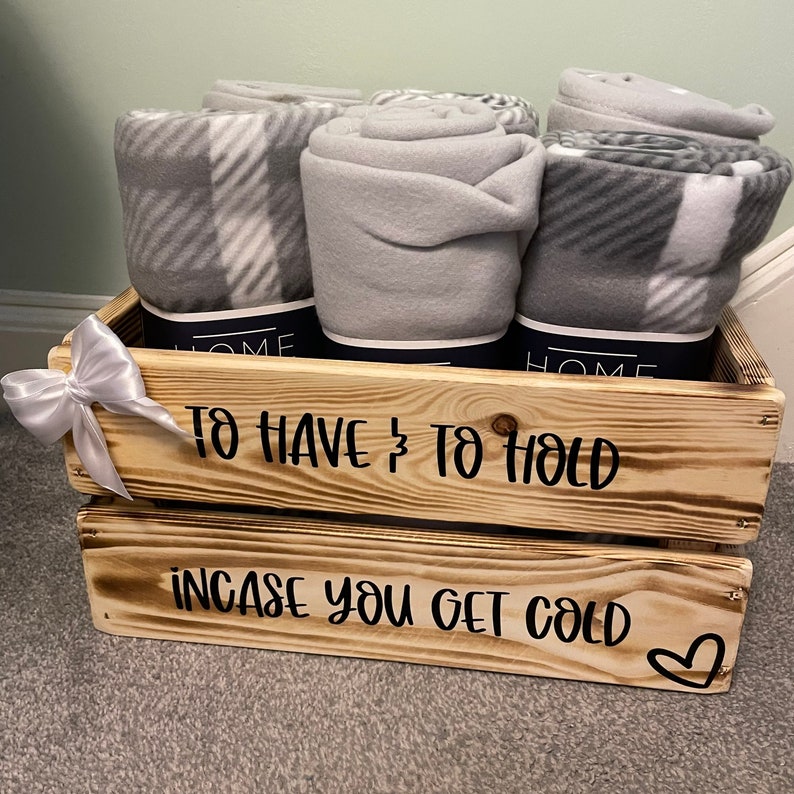 8. Have fun Activities and Games.
Hosting a garden wedding reception gives you an opportunity to have some fun activities and games for your guests to enjoy and remember. You can set up some lawn games such as croquet or giant Jenga to keep your guests entertained and engaged.
You can also have some outdoor style photo booths, props, or signs to capture some memorable moments of your day. Even a simple photo frame such as this best day ever frame by Jolie Fete UK, Etsy might prove to be very popular with your wedding guests.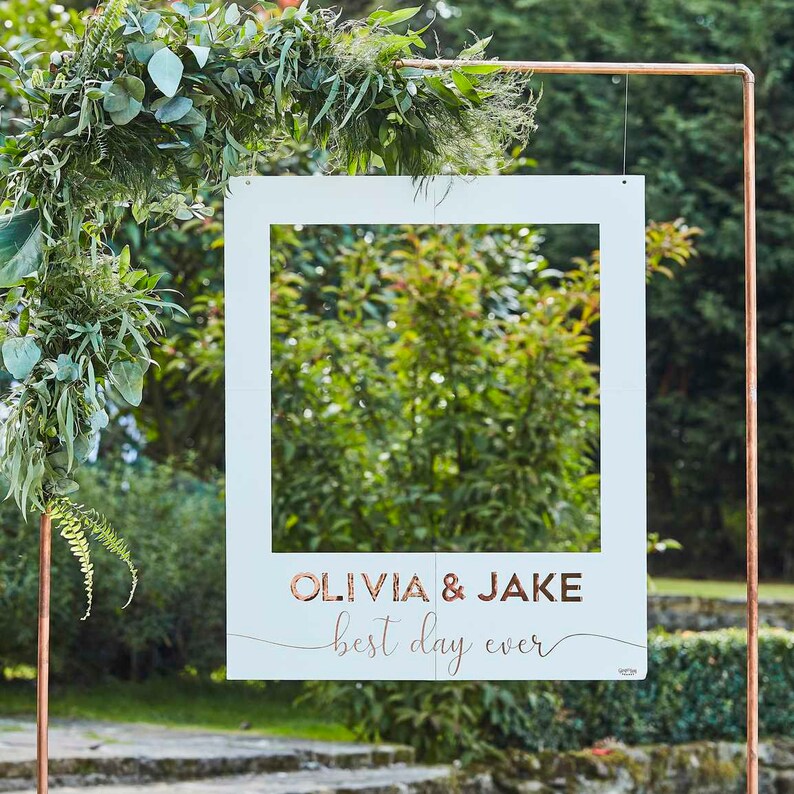 9. Don't forget to organise Activities for Children.
Set up a kids' table with some creative activities, such as coloring books, stickers, puzzles, and crafts. You can also provide some snacks and drinks for them to enjoy while they work on their masterpieces. You could order personalised activity books, such as the activity books you can see on the photo below, by Designs by Daisy and Max on Etsy.
To go the extra mile, create a scavenger hunt for the kids to explore the wedding venue and find some hidden clues and prizes. You can make it themed to your wedding or just use some general items, such as flowers, candles, ribbons, etc.
Another idea is to have a sweet cart or a candy buffet just for the kids to indulge in their favorite treats. You can also have some ice cream or popsicles to cool them down on a hot day.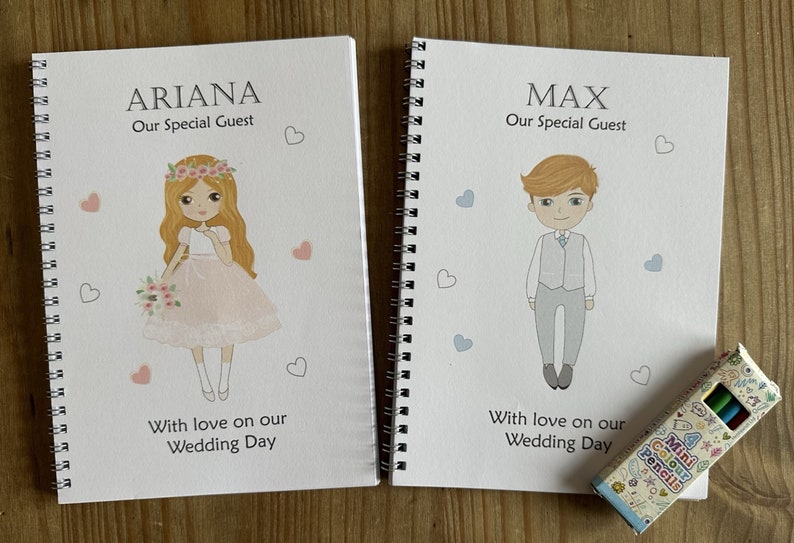 10. Keep the bugs away.
One of the drawbacks of hosting a garden wedding reception is that you might have to deal with some unwanted guests: bugs. To prevent them from ruining your food and your mood, you should take some precautions such as covering your food with lids or nets, using bug repellents or candles, or hiring a pest control service.
It might be best to avoid using fragrant flowers or perfumes that might attract insects. But the great news is that certain flower essences and repel bugs. We love this natural repellent by Sage and Bellflower on Etsy, as it contains fragrances such as cedarwood, eucalyptus and cintronella.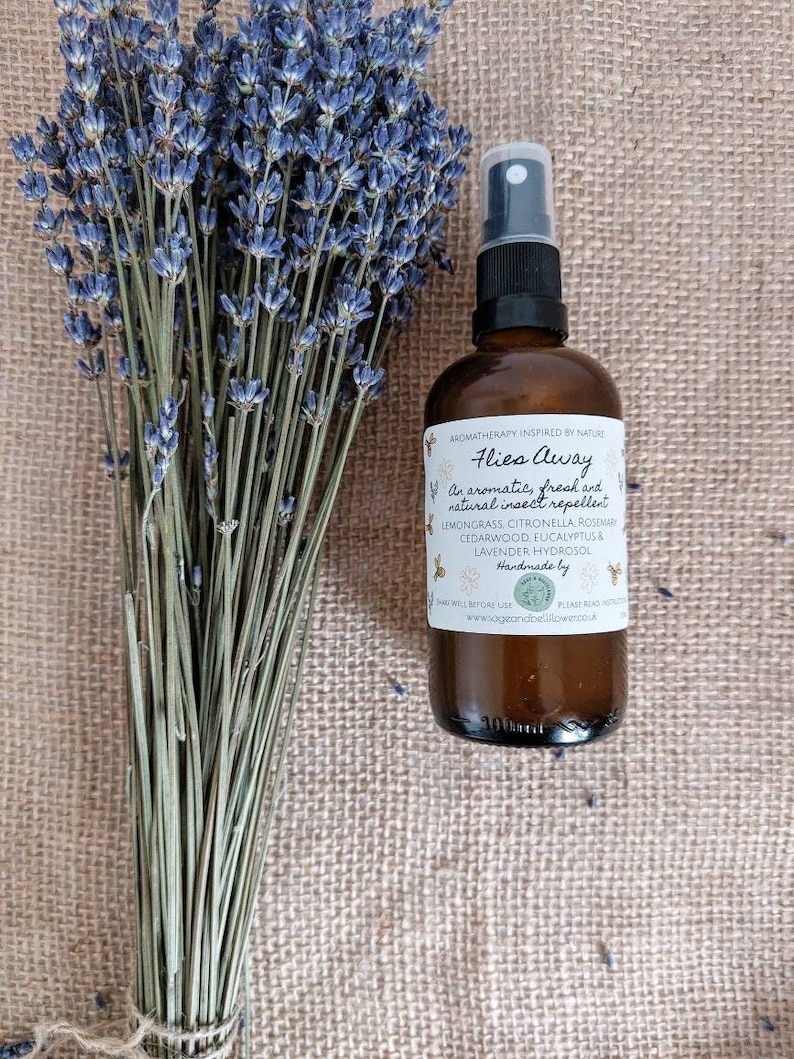 11. Light up the night.
As the sun sets and the night falls, you should make sure that your garden wedding reception is well-lit and magical. You can use some string lights, lanterns, candles, or torches to create a warm and romantic ambiance for your reception.
You can also have some sparklers, fireworks, or glow sticks to add some fun and excitement to your night. After the wedding, you can give the lanterns to your close friends and family, to remind them of your special day. Here is an example of beautiful solar lights by Aura Glow LED, Etsy.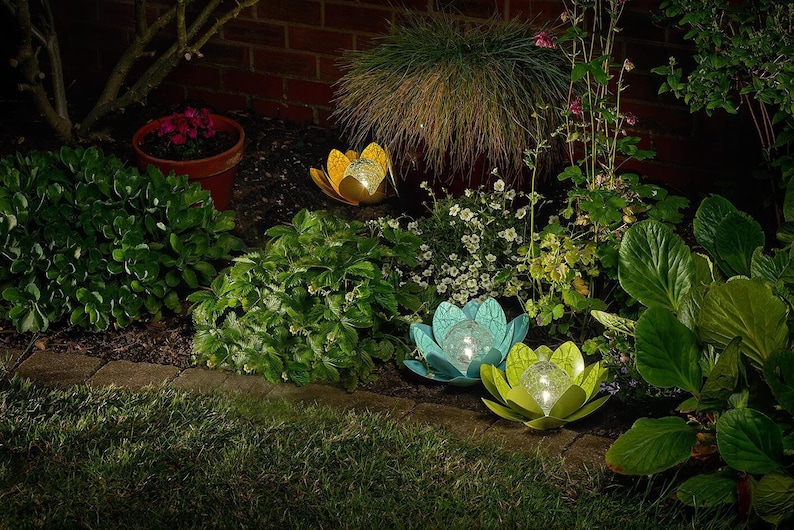 12. Thank your guests and send them off with favours.
The last tip for hosting a garden wedding reception is to thank your guests and send them off with some favors that will remind them of your magical day. You can choose some edible, practical, or sentimental favors that your guests will appreciate and use. Some examples of garden-themed favors are seeds, plants, honey, jam, or soap.
We love these wedding favours with seed in beautiful floral fabric by Pinan Stitches, Etsy.
You can also personalize your wedding favours with your names, initials or wedding date. A short message such as "Thank you for sharing our special day with us" will also look nice.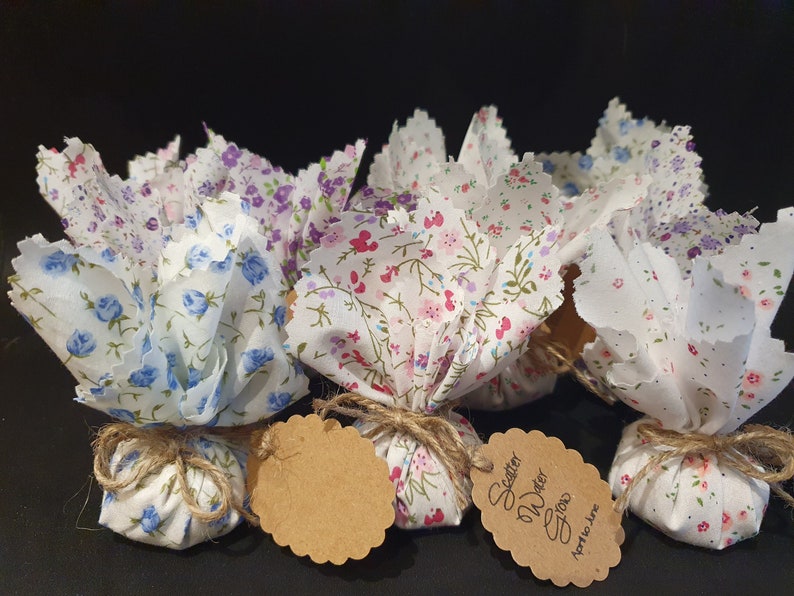 A garden party wedding is a wonderful way to celebrate your love in a beautiful and natural setting. With these tips on how to style an garden party wedding, you can create a day that is full of romance, elegance, and charm.